AUDET & PARTNERS, LLP – OVER 100 YEARS OF COMBINED EXPERIENCE.
Every one of our clients benefits from the combined wisdom and experience of our attorneys, as well as our exceptional staff.
Learn more about our attorneys at the links below.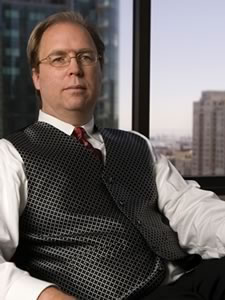 William M. Audet
William M. Audet, J.D., LL.M., LL.D (honorary), is the founding partner of Audet & Partners, LLP, a plaintiff's only law firm recognized for its aggressive prosecution of class action and complex litigation cases. Mr. Audet and his firm represent individuals, families and small businesses in fraud, defective pharmaceutical drugs and devices, product defects, privacy rights, construction defects, toxic torts, employment, business & insurance issues, shareholder rights, qui tam and antitrust claims. The partners and associates at Mr. Audet's firm have collectively filed and prosecuted hundreds of individual, personal injury, mass tort, commercial business and class action cases throughout the United States. For over thirty (30) years, as a plaintiff's attorney, Mr. Audet has dedicated himself to ensuring that justice is obtained for his individual …
Michael McShane
Michael McShane earned his B.A. in Philosophy from the University of California at Santa Barbara, before earning his Juris Doctor from the University of Oregon, where he was the Articles...
Mark Burton
Mark Burton, Of Counsel to The Firm, earned a B.A. from the University of California, Santa Barbara, in 1991, a Juris Doctorate from Golden Gate University School of Law in...
Steven Weinmann
Steven Weinmann, Of Counsel to Audet & Partners, LLP earned his B.A. from Rutgers University, and his Juris Doctor (JD) with distinction from the Maurice A. Deane School of Law...
Gwendolyn R. Giblin
Gwendolyn ("Wendy") Giblin has more than 20 years of experience litigating cases involving privacy rights, consumer rights, unfair business practices, investors' rights, corporate governance, and antitrust matters. She has strong...
Clinton Woods
S. Clinton Woods graduated from San Francisco State University with Honors, majoring in Political Science, and received his Juris Doctor from the University of California at Hastings College of Law...
Thom Smith
Thom E. Smith received his B.A. degree in English from Louisiana State University in 1990. In 1993, Mr. Smith was awarded a J.D. from Boston College School of Law and...
David Kuang
"David" Ling Y. Kuang graduated with a B.A. in Political Science, Minor in Economics, from University of California, Davis. He then earned a J.D. from Golden Gate University, School of...
Join a class action. Call us: 800.965.1461