Audet & Partners, LLP is investigating claims as part of a potential Claire's Makeup Asbestos lawsuit investigation that Claire's makeup marketed specifically to children may contain dangerous levels of asbestos.  Laboratory tests conducted in the past year suggested that kid's makeup sold by Claire's contained tremolite asbestos, a toxic substance linked to malignant mesothelioma decades later.
One media report detailed concerns of a Rhode Island mother who became alarmed about her 6 year-old daughter for whom she had purchased Claire's makeup.  Her concerns prompted her to send the makeup in question to an independent laboratory for testing.  The laboratory tests conducted on the sample came back positive for tremolite asbestos.  These results prompted the concerned mother to then purchase 17 different child makeup products from Claire's and submit each for independent testing.  Each of the 17 products tested positive for asbestos.
Photographs of each of the 17 products purchased at Claire's that tested positive for asbestos are pictured below.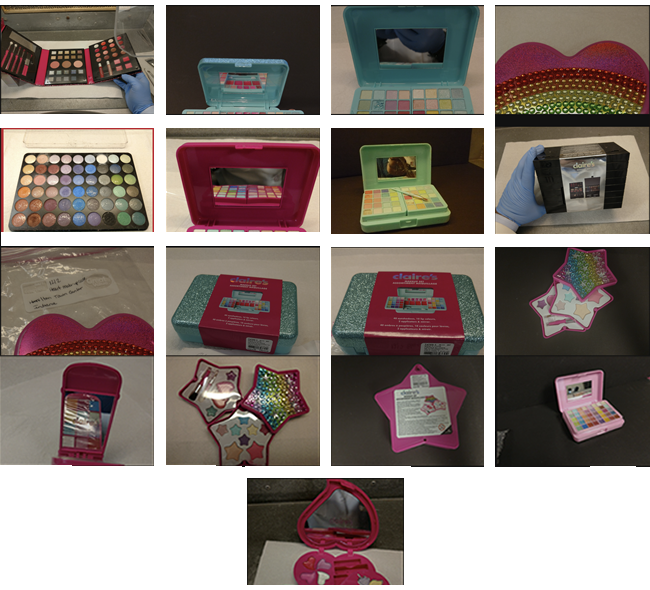 If you have purchased Claire's makeup for your child and are concerned about the potential health threats of these products, you are urged to contact a class action attorney at Audet & Partners, LLP for a free case evaluation.  You can reach us with by completing and submitting the confidential inquiry form on the right side of this page, or by giving us a call at (800) 965-1461.