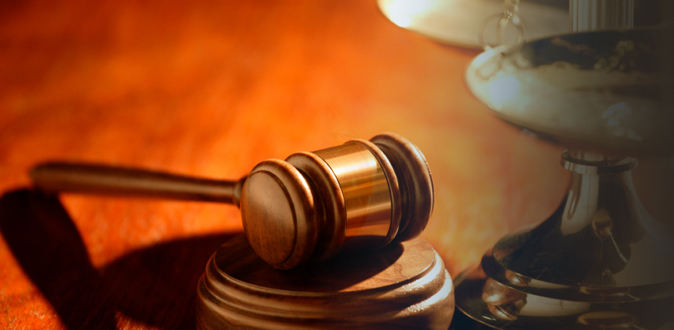 Liberty Link Rice
Bayer GM Rice (Genetically Modified Liberty Link Rice) Lawsuit Investigation
This is not the first time such a suit has been filed in the United States. In 2004, the nation's corn farmers received more than $100 million from the settlement of a case in which a genetically engineered variety of corn known as StarLink, which had been approved only for animal feed, was found in taco shells and corn chips, among other products. [More. . .]
According to published reports in August 2006, rice farmers in Arkansas, Missouri, Mississippi, Louisiana, Texas and California had sued Bayer CropScience, alleging its genetically modified rice had contaminated their crop.
This lawsuit was filed in the U.S. District Court for the Eastern District of Arkansas in Little Rock. The plaintiffs alleged that the unit of Bayer CropScience failed to prevent its genetically modified rice, which has not been approved for human consumption, from entering the food chain and genetically contaminating "normal" rice.
As a result, they said, Japan and the European Union had placed strict limits on US rice imports and US rice prices dropped dramatically.
US agriculture and food safety authorities learned on July 31, 2006, that Bayer's unapproved rice had been found in commercial bins in Arkansas and Missouri.

The genetically engineered long grain rice contains a protein known as Liberty Link. which allows the crop to withstand applications of an herbicide used to kill weeds. (Liberty Link Rice is genetically engineered for resistance to AgrEvo's Liberty herbicide.)

The European Commission said on Wednesday the EU would require US long grain rice imports to be certified as free from the unauthorized strain.
Liberty Link Rice is genetically engineered for resistance to AgrEvo's Liberty herbicide.
FDA Statement:
_______________________
U.S. Food and Drug Administration's
Statement on Report of Bioengineered Rice in the Food Supply
Bayer CropScience recently notified the U.S. Food and Drug Administration (FDA) and the U.S. Department of Agriculture Animal and Plant Health Inspection Service (APHIS) that trace amounts of a bioengineered variety of rice were detected in samples of commercial rice seed, and may have entered the food and feed supply in the United States. The bioengineered variety of rice, called LLRICE601, expresses the phosphinothricin-N-acetyltransferase (PAT) protein which provides tolerance to glufosinate-ammonium herbicide. This rice variety, not intended for commercialization, was not submitted to FDA for evaluation under the Agency's voluntary biotechnology consultation process. However, crops containing the PAT protein have previously been evaluated for safety by FDA on a number of occasions through the Agency's voluntary biotechnology consultation process. Bayer has informed the Agency that LLRICE601 is present in some samples of commercial rice seed at low levels. In addition, Bayer has provided information about the safety of the PAT protein, molecular characterization, and nutritional composition of grain from LLRICE601. Based on the available data and information, FDA has concluded that the presence of this bioengineered rice variety in the food and feed supply poses no food or feed safety concerns.
If you are a grower of long-grain rice , you are urged to immediately contact the law offices of Audet & Partners at 800.965.1461 and ask to speak to attorney William Audet. The call is free and there is no obligation. You may also email us. Act now, as delays can harm your case.
Important Notice
Persons seeking to preserve any potential legal claims should contact an attorney promptly, since all states have mandatory time periods in which lawsuits must be filed with the courts; otherwise, they may be forever barred.
About Our Firm
Audet & Partners represents individuals, governmental entities, small businesses and institutional shareholders in product liability, tort, negligence, consumer, construction defect, investment fraud, securities, insider trading, antitrust, environmental, whistle blower, aviation and employment cases. In recognition of their outstanding abilities and commitment to the legal profession over the years, the firm and its members have served as Court-appointed Plaintiffs' Counsel in dozens of federal and state cases throughout the United States.