Nissan Altima Lawsuit Investigation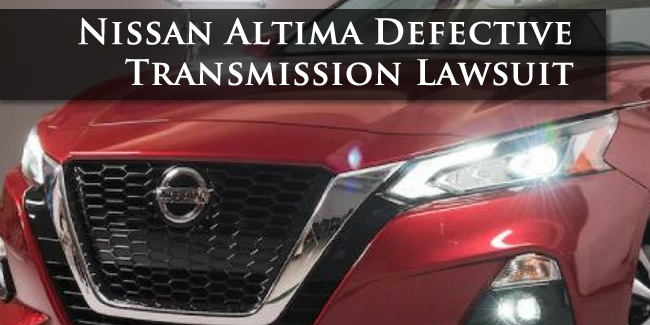 Audet & Partners, LLP is investigating claims as part of a Nissan Altima lawsuit that transmissions are/were defective in model years 2013 to present.  Nissan Altima purchasers have reported that the defective Altima transmissions cause sudden, unexpected shaking and violent jerking when attempting to accelerate vehicle speed.  In addition, Altima transmissions have been reported to hesitate upon acceleration.  The range of reported transmission problems may present unreasonably dangerous conditions for Nissan Altima drivers and passengers.
Though Nissan has apparently attempted to remedy these dangerous defects by issuing a vehicle software update, these attempts have proven unsuccessful.  Since acknowledging these defects in early 2013, Nissan has understated the dangerous nature of the Altima transmission defects, and in doing so has failed to adequately address the danger posed to Nissan drivers and passengers.  In particular, these dangers are evident in every Altima vehicle with a continuously variable transmissions (or "CVT").
If you purchased a new Nissan Altima, model year 2013 to present, you are urged to immediately contact Audet & Partners, LLP for a free, confidential consultation with a product defect attorney.  We can quickly determine whether you may have a claim in a Nissan Altima lawsuit.  You can contact us either by completing and submitting the inquiry form on the right side of this page or by giving us a call at (800) 965-1461.