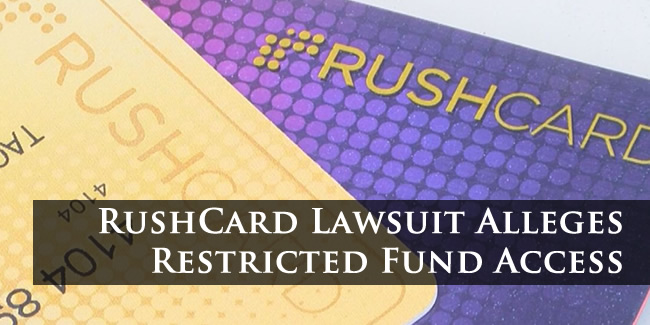 Audet & Partners, LLP is investigating claims by users of RushCard, that their access to funds was significantly restricted, in many cases for more than a week, in violation of laws in California and other states.
RushCard provides prepaid Visa debit cards to approximately 40 millions consumers throughout the United States.  RushCard is owned by UniRush, LLC, and is backed by hip-hop magnate Russell Simmons.  RushCard has sought to fill a specific market niche serving consumers with poor credit who are unable to open accounts with traditional banks.  The RushCard typically imposes a monthly maintenance fee of $6-$8 if a customer does not use direct deposit.
In October 2015, hundreds of thousands of RushCard users suddenly found that they were unable to access their pre-paid RushCard funds.  The company has attributed this problem to a system glitch.  In some cases, consumers have discovered that their funds were removed from their accounts and have not been replenished.
If you are a customer of RushCard and have recently experienced problems in accessing your RushCard funds, you are urged to contact a consumer fraud attorney for a free, confidential case evaluation.  You can contact us either by completing and submitting our online form on the right side of this page, or by giving us a call at (800) 965-1461.