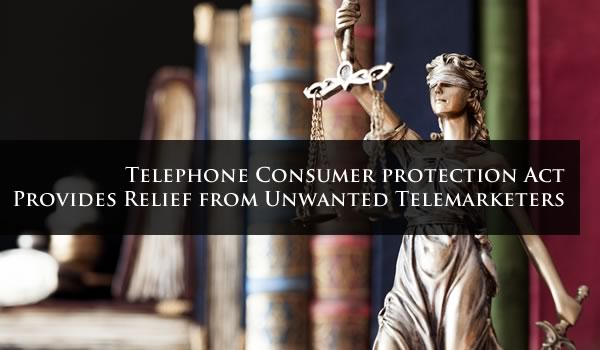 In recent years, emerging technology has made it easier and more cost-effective than ever for companies of all sizes to contact consumers with automated "robocall" software, both to consumer "land lines" as well as cell phones.  As you may have noticed, this software is able to mask the actual outgoing number, for example, to make it appear that a call is originating from a local source when this is in fact not the case.
The Federal government, however, continues to press forward with legislation aimed to stop telemarketers from vexatious and intrusive robocalls.  The Telephone Consumer Protection Act ("TCPA") is a comprehensive set of laws and regulations aimed at imposing significant fines and penalties on companies who contact you through the use of automated "robocall" software in the absence of your consent or a preexisting business relationship.
If you have been contacted repeatedly either on your home or cell phone by a company using electronic software (i.e., the call has not been placed by another human being), and you have no preexisting business relationship with this company, you may be entitled to financial compensation.  You are urged to complete and submit our online questionnaire on the right side of this page.
In order to potentially move forward with your claim, you must be able to provide the name of the company together with the approximate date(s) and time(s) on which you received the unwanted calls.  You can also feel free to contact us by phone for a free, confidential consultation with an attorney familiar with the TCPA at (800) 965-1461.