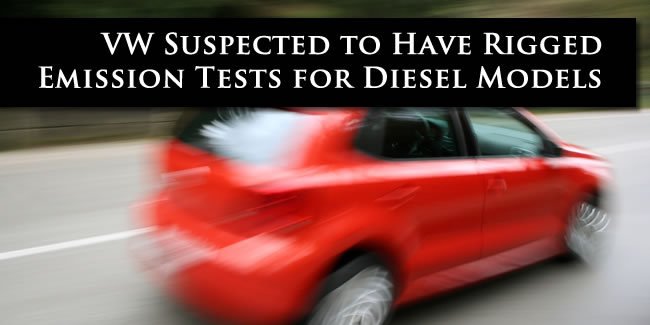 Audet & Partners, LLP has brought a class action lawsuit in California based on claims that Volkswagen may have installed software on several diesel models as a means of cheating on VW emission tests conducted by U.S. regulators.  The actions of VW have been declared "illegal and a threat to public health" by Cynthia Giles, Assistant Administrator for the EPA's Office of Enforcement and Compliance Assurance.
The EPA initially became concerned about VW emissions after pollution analysts in Europe noted suspicious emission problems emanating from various VW models.  On the basis of this information, the PA initiated treadmill-type tests on VW vehicles.  The results of these tests suggested far different emissions levels than had been evident in the initial regulatory testing.
The VW diesel models suspected to have illegally sidestepped regulatory testing include:
• Volkswagen Jetta, 2009-2015
• Volkswagen Beetle, 2009-2015
• Volkswagen Golf, 2009-2015
• Volkswagen Passat, 2014-2015
• Audi A3, 2009-2015
If you have purchased one of the above-listed VW or Audi vehicles, you are urged to submit your information via our online form for a free, confidential VW emissions lawsuit case review.  Please complete and submit the inquiry form on the right side of this page, or call us at (800) 965-1461.
---
VW News @audetlaw