Australian Study Further Supports Link of Depakote to Birth Defects
Depakote (divalproex sodium), a valproate product1 and Topamax (topiramate)2 are prescription drugs primarily prescribed for treating seizures, although both drugs are also used to treat migraine headaches, and Depakote is also used to treat bipolar disorder.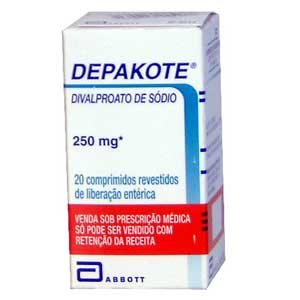 Various worldwide studies have been conducted regarding the risk of birth defects associated with the use of these medications by women during pregnancy.  The North American AED Pregnancy Registry was established in 1996 to study these risks, specifically focusing on Depakote and other valproate products.  The study found that of the 149 women studied between 1997 and 2003, 16 of the infants born suffered from major birth defects.3  These birth defects include neural tube defects such as spina bifida.
A study conducted by the Neurodevelopmental Effects of Antiepileptic Drugs (NEAD) followed more than 300 children born to women being treated with a valproate product for epilepsy between 1999 and 2004.  This particular study included 25 clinics in the U.S. and the U.K.  Researchers found that "Three-year-olds whose mothers took the antiepileptic drug valproate during pregnancy had average IQs six to nine points lower than children exposed to three other antiepileptic drugs."4
Valproate has also been linked to an increased risk of autism in an ongoing study lead by Gus Baker, PhD, FBPsS, of the University of Liverpool in the U.K., "The potential risk for autism in this study was substantial for children whose mothers took valproate while pregnant…"5
The Royal Group of Hospitals in Belfast, Northern Ireland performed a study which found that of 203 births to women who took Topamax during pregnancy, 16 had major birth defects.  The study further found that the risk of cleft palate is 11 times higher, cleft lip 11 times higher and genital defects 14 times higher in women taking Topamax during pregnancy.8
In 2011, the FDA issued a warning that taking Topamax during pregnancy increases the risk of oral cleft birth defects6.  A similar warning was issued for Depakote and other valproate products in 2009 with regards to the increased risk of neural tube defects and adverse effects in cognitive development.7
More recently, a study was conducted in Australia at the Royal Melbourne Hospital and University of Melbourne Australia to investigate the link between birth defects and the use of Depakote and Topamax.  "The study revealed a statistically significant link between Topamax use during pregnancy and increased risks for giving birth to a baby born with hypospadias and so-called brain "maldevelopments."  (Hypospadias is when the urethra's opening is formed on the underside of an infant's penis).9
While the FDA did issue warnings in 2009 and 2011 respectively, these warnings came too late for women whose children have suffered birth defects related to their use of these medications during pregnancy, as the manufacturers did not provide a warning or information about these risks.  As a result, lawsuits are being filed against the manufacturers, Abbot Laboratories and Janssen Pharmaceuticals, to hold them accountable for the harm their products caused.
If you or someone you know has suffered a birth defect that may be related to Topamax or Depakote, please contact Audet & Partners, LLP by calling us toll free at 800.965.1461, or complete and submit our confidential inquiry form on the right side of this page.  Please act now, since the law may limit your right to recovery if you delay.
SOURCES:
1.     http://www.drugs.com/depakote.html
2.     http://www.drugs.com/topamax.html
3.     http://www.sciencedaily.com/releases/2005/03/050322134452.htm
4.     http://www.sciencedaily.com/releases/2009/04/090415172227.htm
5.     http://www.sciencedaily.com/releases/2008/12/081201162028.htm
6.     http://www.webmd.com/epilepsy/news/20110304/new-birth-defect-warning-for-topamax
7.     http://www.fda.gov/Safety/MedWatch/SafetyInformation/Safety-RelatedDrugLabelingChanges/ucm153869.htm
8.     http://birthdefectresource.com/birth-defect-causes/prescription-drugs/seizure-medications/topamax/