Agoda Class Action Alleges False Advertising for Hotel Bookings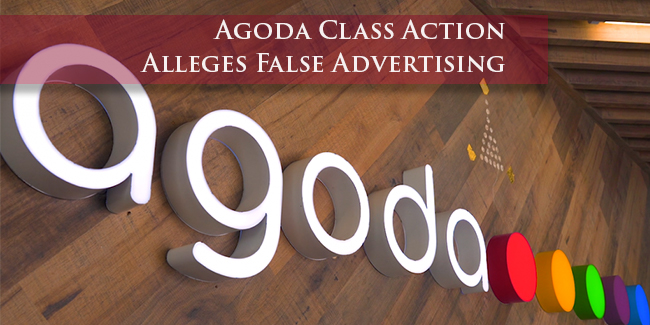 Audet & Partners, LLP is investigating claims related to a potential Agoda class action lawsuit.  Agoda.com, launched in 1998, is an online agency and search engine based in Singapore and owned by Booking Holdings Inc., a large publicly-traded headquartered in Delaware.  Agoda.com, and the Agoda app, generated a significant portion of the $25.3 billion worth of gross travel and bookings through all of Booking Holding's properties in the third quarter of 2019 alone.
Agoda complaints have surfaced suggesting possible false advertising related to Agoda's alleged practice of fabricating "original prices" and publishing these prices at Agoda.com as a means of showcasing their advertised rates as "steep discounts."  In addition, other against Agoda suggest that the company may also publish false information in order to create a false sense of urgency to heighten consumer motivation to secure a booking at Agoda.com.
If you booked a hotel or other service through Agoda.com and have done so in reliance on stated "original price" relative to the discounted price, or if you purchased your booking based on representations on the website that created a heightened sense of urgency that failure to book at that time would result in a missed opportunity to purchase the room at the Agoda price, you are urged to contact a false advertising lawyer at Audet & Partners, LLP for a free, confidential case evaluation to determine whether you might have a claim as part of an Agoda class action.  You can contact us by completing and submitting the confidential inquiry form on the right side of this page or by giving us a call at (800) 965-1461.