Champion Dog Food Lawsuit Investigation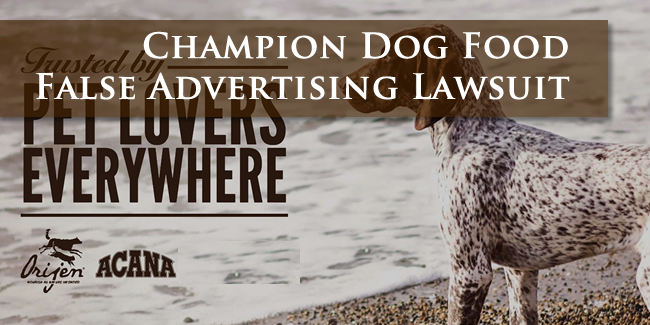 Audet & Partners, LLP is investigating claims on behalf of consumers in a potential Champion Dog Food lawsuit that Champion falsely advertised its products as "premium" while having knowledge that these products included potentially dangerous levels of heavy metals including arsenic, lead, cadmium and mercury.  While promoting its products – including Orijen and Acana dog food – as "The World's Best Petfood,"  Champion had specific knowledge that its products contained heavy metals.  In fact, the presence of these metals has been confirmed in research undertaken by Champion.  You can click here to view the results of Champion's product analysis.
If you purchased either Orijen and/or Acana dog foods manufactured by Champion, and did so at least in part based on Champion's representation as to the premium quality of products, you are urged to contact a false advertising attorney at Audet & Partners, LLP for a free, confidential case evaluation to determine whether you may have a claim for damages as part of a class action lawsuit.  You can contact us either by completing and submitting the inquiry form on the right side of this page or by giving us a call at (800) 965-1461.
Join a class action. Call us:
800.965.1461