Canon Printer Lawsuit Investigations: Latest Updates & Findings | Audet & Partners, LLP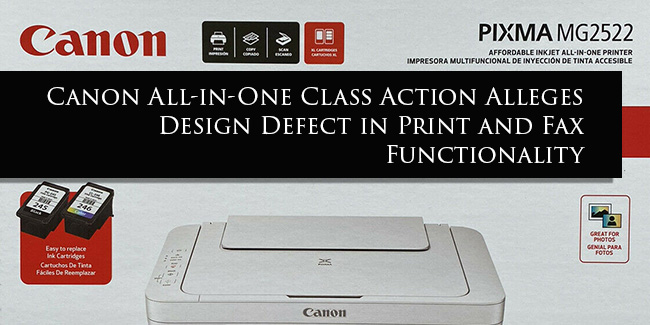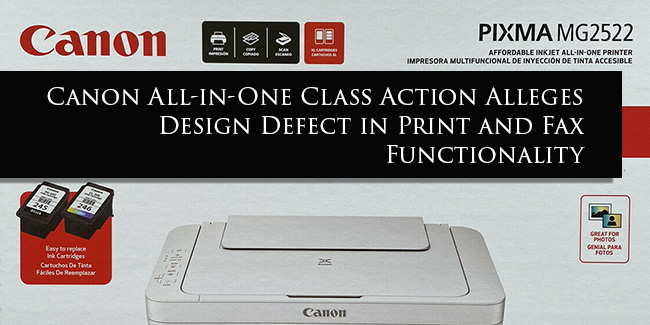 Audet and Partners, LLP is investigating claims by an increasing number of consumers as part of a Canon printer lawsuit.  The Canon class action lawsuit alleges a design defect, and potential misleading advertising by Canon, whereby certain printers are advertised and marketed with all-in-one functionality though the scanning and faxing functionality is limited to having toner in the unit.  In reality, scanning and faxing simply does not require ink; the lawsuit alleges that Canon obscured this fact when marketing these units as having "all-in-one" functionality.
The main problem in Canon's marketing and advertising of its "all-in-one" printers has been Canon's failure to advise consumers that ink is a necessary component in scanning and/or faxing with these units.  This has resulted in unnecessary expense and burden to unsuspecting consumers perhaps for several years.  This is not surprising as it has been known for some time that printers generate revenue for manufacturers largely derived not from the sale of the printer, but instead by the sale of ink over the functional life of the printer.
If you have purchased a Canon all-in-one printer based at least in part of your expectation that you could scan and/or fax without paying for ink, you are urged to contact an attorney an Audet & Partners, LLP for a free case evaluation to assess whether you may have a claim in the Canon printer lawsuit.  You can contact us either by completing and submitting the inquiry form on this page, or by giving us a call at (800) 965-1461.