Gingko Biloba Lawsuit Alleges False Advertising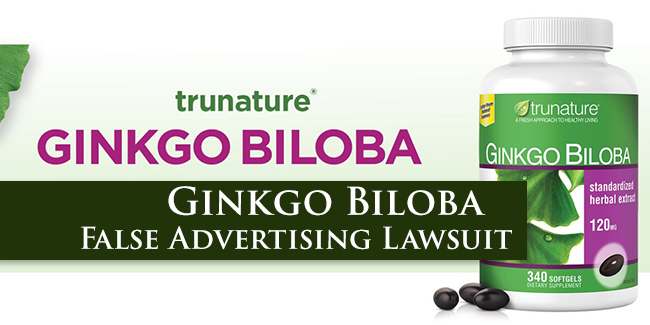 Audet & Partners, LLP is investigating an increasing number of consumer complaints as part of a Ginkgo Biloba lawsuit that have surfaced alleging false health benefits promoted by manufacturers of Ginkgo Biloba, also sold by Costco under the Trunature brand.  Trunature claims that Ginkgo Biloba heightens alertness and memory.  Scientific studies on Ginkgo Biloba products have cast significant doubt on the efficacy of Ginkgo Biloba as a means of heightening mental alertness or, for that matter, any type of brain function.
If you have purchased Ginkgo Biloba, including that sold under the Trunature brand,  you are urged to contact an attorney at Audet & Partners, LLP for a free, confidential case evaluation to determine whether you may have a false advertising claim as part of a Neuriva lawsuit.  You can contact us either by completing and submitting the intake form on the right side of this page or by giving us a call at (800) 965-1461.