Highmark Data Breach Lawsuit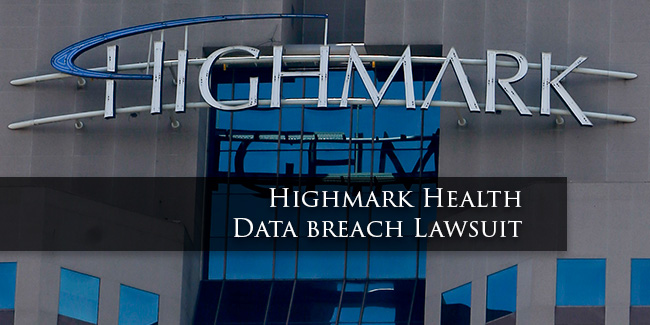 Audet & Partners, LLP is investigating claims as part of a Highmark data breach lawsuit that lax security procedures implemented by the large health insurer has jeopardized highly sensitive information of perhaps hundreds of thousands of individuals.  In its now public disclosure of the data breach, Highmark said that it learned of the compromised information on December 15, 2022, suspecting that the system incursion occurred within the prior two days.  Notice of the data breach was sent by Highmark to impacted customers on or about February 13, 2023.
It is suspected that the source of the Highmark data breach was a phishing attack on the internal email account of a Highmark employee.  Highmark has said that upon becoming aware of this cyberattack, Highmark then blocked its networks, reset its passwords, and launched an investigation to ascertain the scope and breadth of the attack.
Highmark Inc. and its affiliates insure approximately 6.8 million members mainly in the northeast.  Highmark employs more than 37,000 individuals and generates approximately $34 billion in annual revenue.
Information suspected to have been compromised as alleged in the Highmark data breach lawsuit likely included the following:
• Customer names;
• Customer medical claims;
• Customer treatment-related information;
• Customer driver's license information;
• Various sensitive financial information; and
• Customer social security numbers.
If you have been a customer or patient of Highmark, it is likely that your highly sensitive personal, financial and health information has been jeopardized in the December 2022 data breach.  You are urged to contact Audet & Partners, LLP for a free, confidential case evaluation by one of our experienced data breach attorneys.  You can request your case evaluation by completing and submitting the inquiry form on the right side of this page or by giving us a call at (800) 965-1461.