Pesticide Lawsuit Alleges Illegal Price Fixing on Behalf of Farmers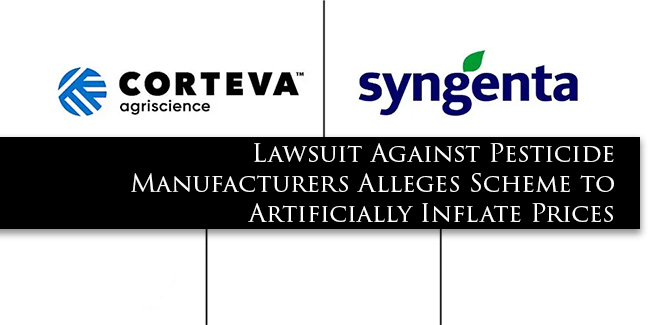 Audet & Partners, LLP is investigating expanding claims by U.S. farmers as part of a pesticide lawsuit against SYNGENTA and CORTEVA.  These claims allege that these two prominent pesticide manufacturers has engaged in a potentially illegal scheme for a number of years that effectively constrained the market for lower-priced generic pesticides, thus artificially inflating the price that farmers have had to pay for essential pesticides.
The Federal Trade Commission, in addition to the Attorneys General in more than a dozen states, have brought lawsuits against Syngenta and Corteva seeking injunctive relief, as well as monetary penalties for these allegedly anticompetitive practices.
The central complaints against Syngenta and Corteva arise out of comprehensive and complicated "loyalty programs" implemented by both companies that have effective forced the largest U.S distributors of pesticides to limit their distribution of generic pesticides to a small fraction of their overall sales.  This widespread, pervasive practice has likely resulted in farmers paying far more for pesticides than they otherwise would have if generic pesticides had been able to gain more traction in the marketplace absent the allegedly illegal schemes implemented by Syngenta and Corteva.
If you are a farmer in the United States and have purchased pesticides from any of the major pesticide distributors in various parts of the country, it is likely that you have a claim for monetary relief as a result of the "loyalty programs" set up with distributors by Syngenta and Corteva.  You are urged to contact an attorney at Audet & Partners, LLP immediately for a free, confidential case evaluation.  You can contact us either by completing and submitting the inquiry form on the right side of this page or by giving us a call at (800) 965-1461.