Pork Lawsuit Alleges Anticompetitive Scheme Against Major Producers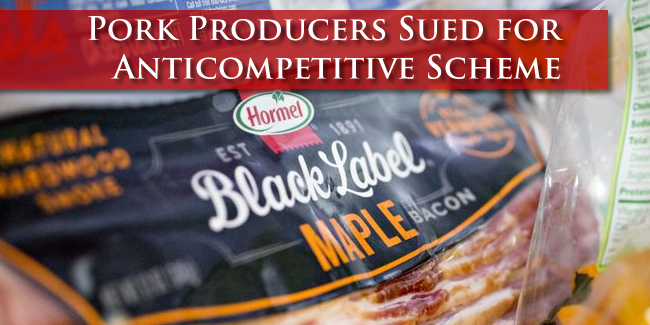 Audet & Partners, LLP is investigating claims on behalf of an extensive class of consumers who have purchased pork since 2009.  This pork lawsuit will allege that prices paid for pork during this time were artificially and illegally inflated by the largest pork producers in the United States.  These claims against manufacturers including Hormel and Tyson Foods, allege that the producers were given information about competitors, called "Benchmarks," by a third-party statistical service called Agri-Stats.
Information provided by Agri-Stats was not readily accessible to the public and essentially allowed the major producers to discern the production patterns of rival producers.  Through this information, pork producers were able to artificially manipulate the pork market and prices paid by consumers for pork products.
A similar antitrust lawsuit is currently pending against producers of broiler chickens.
Potential plaintiffs in a class action lawsuit against pork manufacturers may include any  individual who purchased pork since 2009.  If you fall into this category, you are urged to contact us for a free, confidential consultation with one of our class action attorneys.  You can contact us either by completing and submitting the inquiry form on the right side of this page, or by giving us  a call at (800) 965-1461.