Robinhood Lawsuit on Behalf of Users Prevented from Trading Game Stop and Other Stocks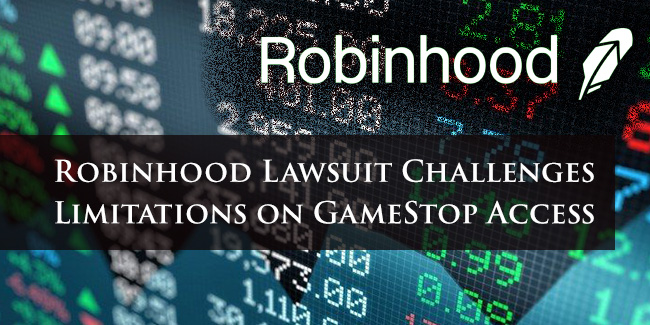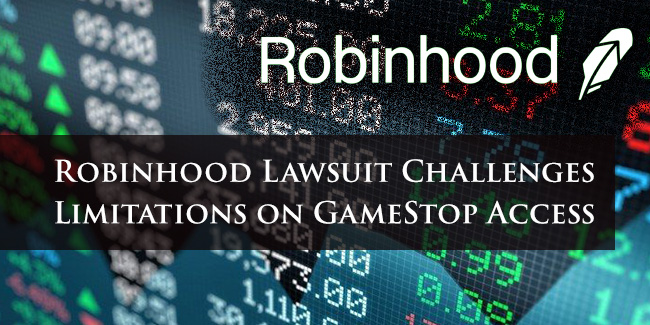 Audet & Partners, LLP is investigating claims as part of a Robinhood lawsuit on behalf of users of the Robinhood trading platform who were suddenly stripped of the opportunity to trade for Game Stop and other securities.  The Robinhood brokerage platform has marketed itself primarily to younger individual investors and has experienced exponential growth in recent years.  In 2019, Robinhood raised $323 million in funding at a valuation exceeding $7.5 billion.
After shares in GameStop Corp. ("GME") experienced a meteoric rise in early January 2021, Robinhood suddenly pulled GME from its app thus depriving users from further trading for GME stock, depriving Robinhood users of potential monetary gains to be realized by the rise in GME stock valuation.  Depriving users of the ability to trade for GME runs afoul of federal law governing the operation of brokers such as Robinhood which requires that the brokerage "make every effort to execute a marketable customer order that it receives promptly and fully."
If you have been a user of Robinhood and were suddenly deprived of the ability to trade for Game Stop or another stock, you are urged to contact Audet & Partners, LLP for a free case evaluation to determine whether you may have a viable claim for monetary damages as part of a Robinhood lawsuit.  You can contact us either by completing and submitting the intake form on the right side of this page, or by giving us a call at (800) 965-1461.