Whistleblower Lawsuits Continue to Grow in 2014
Audet & Partners, LLP reports that the U.S. Securities and Exchange Commission ("SEC") has released its report on whistleblower complaints for Fiscal Year 2014 which ended on September 30, 2014.  The Report stated that the SEC received 3,620 tips from whistleblowers in 2014, an increase from 3,238 in fiscal 2013.
Perhaps most interesting is the growth in whistleblower complaints reported from outside the United States including 70 tips from the United Kingdom (up 6% from 2013), 69 tips from India (up 28% from 2013), 58 tips from Canada (down 6% from 2013), 32 tips from the People's Republic of China (down 38% from 2013), and 29 tips reported from Australia, a 93% increase from 2013.  In all the SEC received whistleblower tips from a total of 60 different countries.
In its continuing efforts to encourage whistleblowers to come forward with tips, the SEC also noted a renewed focus on promoting the anti-retaliatory provisions of the Dodd-Frank Whistleblower or "False Claims" Act.  In one case involving alleged retaliation by an employer, the SEC was able to settle with the employer for $2.2 million.
Whistleblower Tips by Type, Fiscal Year 2014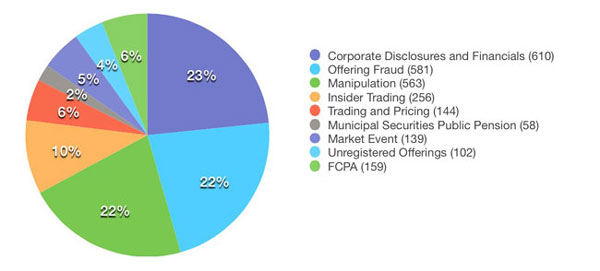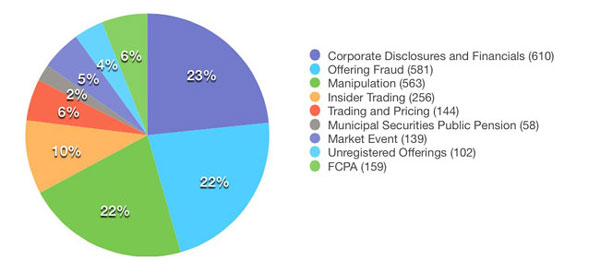 Audet & Partners, LLP continues to investigate whistleblower claims by employees who may have witnessed corporate activity that defrauded the government.  If you believe you may have witnessed such activity, you are urged to contact a whistleblower attorney at Audet & Partners, LLP for a free, confidential consultation either by calling (800) 965-1461, or by completing and submitting the confidential inquiry form on the right side of this page.