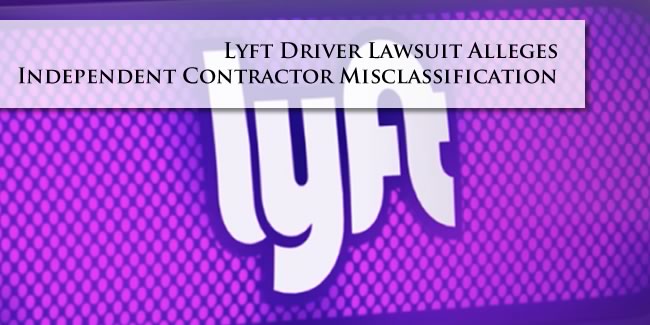 Audet & Partners, LLP has taken a lead role in moving forward a Lyft Driver Lawsuit representing drivers claiming that they were improperly classified as independent contractors, and thus were denied many benefits – monetary and otherwise – that they should have received as Lyft Employees.  These benefits may have included, but not be limited to, necessary expenses to maintain and purchase vehicles, as well as other expenses such as gasoline, insurance, and phone data charges.
It is possible that some Lyft drivers may either elect, or be required to, pursue their claims in arbitration.  Mark Burton of Audet & Partners, LLP, has successfully pursued substantially similar claims on behalf of Uber Drivers against Uber, collecting substantial reimbursement for Uber Drivers.
If you are or have been a Lyft driver and are interested in pursuing either a class action claim or individual arbitration against Lyft, you are urged to complete and submit our online questionnaire below as soon as possible.