AUDET & PARTNERS, LLP – OVER 100 YEARS OF COMBINED EXPERIENCE.
Every one of our clients benefits from the combined wisdom and experience of our attorneys, as well as our exceptional staff.
Learn more about our attorneys at the links below.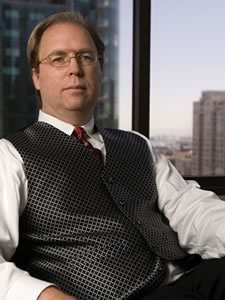 William M. Audet • Lead Attorney in Monsanto Roundup Class Action Lawsuit
William M. Audet, J.D., LL.M., LL.D. (h.c.)
Attorney William M. Audet has been practicing law for over thirty years and prosecuting complex individual and class action case in the United States, Canada and Mexico. In recognition of...
Michael McShane
Michael McShane earned his B.A. in Philosophy from the University of California at Santa Barbara, before earning his Juris Doctor from the University of Oregon, where he was the Articles...
Mark Burton
Mark Burton is Of Counsel to Audet & Partners. He graduated in 1995 with a Juris Doctorate from Golden Gate University School of Law, where he was an associate editor...
Kurt Kessler
Kurt Kessler graduated with a Bachelor of Arts in Political Science, Minor in History from Duke University in 2015 and proceeded to earn his Juris Doctor from The George Washington...
Thom Smith
Thom E. Smith received his B.A. degree in English from Louisiana State University in 1990. In 1993, Mr. Smith was awarded a J.D. from Boston College School of Law and...
David Kuang
"David" Ling Y. Kuang graduated with a B.A. in Political Science, Minor in Economics, from University of California, Davis and later earned a J.D. from Golden Gate University, School of...
Join a class action. Call us: 800.965.1461