Audet & Partners, LLP - "A Law Firm Working For You"
Audet & Partners, LLP is a nationally recognized plaintiff's law firm located in San Francisco and affiliated with law firms throughout the United States. The class action lawyers at Audet & Partners, LLP have dedicated their practice to complex litigation involving personal injury, defective pharmaceuticals, defective consumer and home products, employment litigation, consumer class action, fraud, bad faith insurance claims & more.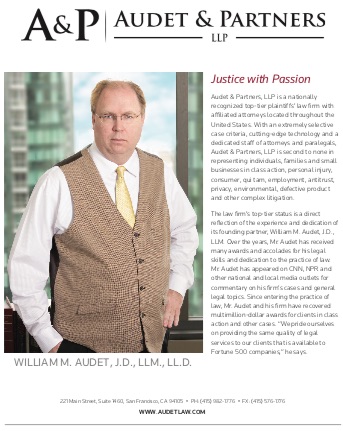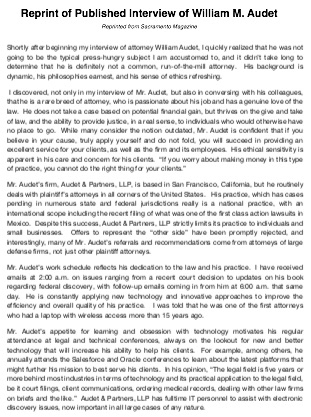 Clients Come First
Clients come first at Audet & Partners, LLP. Clients have found that we are easy to work with. We do not believe in voicemail. We believe in getting a live person when you pick up the phone.

Leadership
As outlined in our firm resume, our class action lawyers have had significant experience in state and federal court and in arbitration and mediation. We have represented clients in dozens of jurisdictions.

Justice with Passion
Our class action lawyers have over 100 years of combined experience in defective product, defective medical device, consumer, class action, antitrust and pharmaceutical litigation.

An Important Decision
The decision to hire a lawyer is an important one. We recommend that you read our firm resume and explore our website to learn more about us. If you have any questions, we are just a phone call away.
Join a class action. Call us: 800.965.1461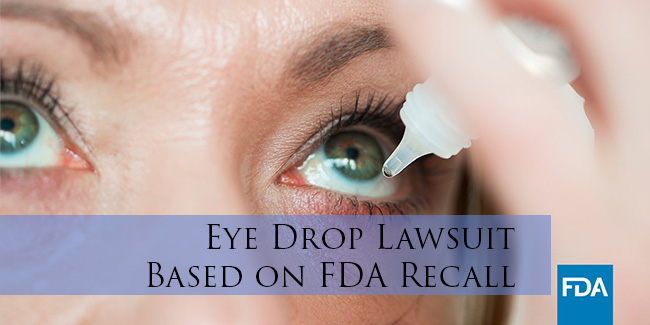 The recall of various eye drops and eye drop products in 2023 have been linked to bacterial contamination from a drug-resistant strain of Pseudomonas aeruginosa, and are now the basis of eye drop recall lawsuit actions throughout the United States. The recalls have  led to more than two dozen products being removed from store shelves due to the potential risk of causing severe eye infections, blindness and even death. The FDA has continually updated the list of over-the-counter eye drop... READ MORE