Employment Litigation
The law firm of Audet & Partners, LLP represents individuals and class members in a variety of employee-side claims, ranging from discriminatory hiring, firing and pay, to whistleblower/qui tam rights, to complex employment related business litigation. Over the years, the firm has represented individuals in privacy, retaliation and similar claims, and has obtained significant class and individual payments to its clients. Whether a state court action or one involving federal law, the firm has the expertise and the resources to file and pursue claims against the largest corporations in the world.
Audet & Partners, LLP's employment litigation section works on overtime, salary, unpaid wages and related claims, as well as privacy rights and other worker protection. Whether an individual claim or class action case, the attorneys Audet & Partner, LLP can review your case without charge and provide you with the legal advice you may need to protect your rights.
In addition, Audet & Partners, LLP is able to assert claims on behalf of employees under California's Private Attorneys' General Act ("PAGA").  In California, laws have been enacted that allow employees to sue employers for a wide range of employment-related legal violations.  Employment-based lawsuits brought under the California Private Attorneys' General Act are different from lawsuits in which an employee directly sues his or her employer.  In a PAGA lawsuit, the employee is essentially stepping into the shoes of the California Attorney General to ensure fairness in the workplace.  Because in PAGA lawsuits employees are basically acting as a "stand-in" for the Office of the Attorney General, these lawsuits may be brought in California even if an employee has signed a mandatory arbitration agreement that would otherwise prevent the employee from directly suing his or her employer.
If you believe you have been denied wages by your employer, you can contact Audet & Partners, LLP for a free, confidential case evaluation either by completing and submitting the inquiry form on the right side of this page or by giving us a call at (800) 965-1461.
Featured Employment Litigation Investigations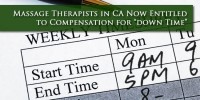 For years, massage therapists have effectively been denied compensation for "down time" spent performing work-related...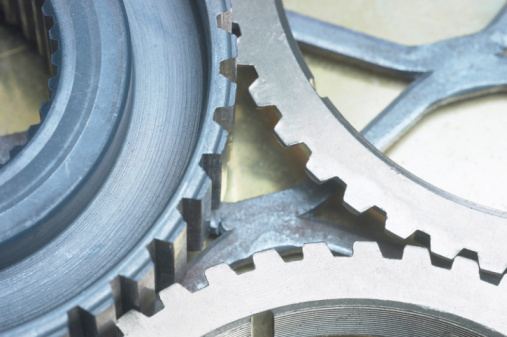 We represent clients through all phases and types of employment litigation and law, ranging from...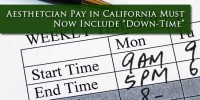 For years, aestheticians have effectively been denied compensation for "down time" spent performing work-related functions,...
Join a class action. Call us: 800.965.1461