Audet & Partners, LLP Launches New (and Free) Smart Phone App!!!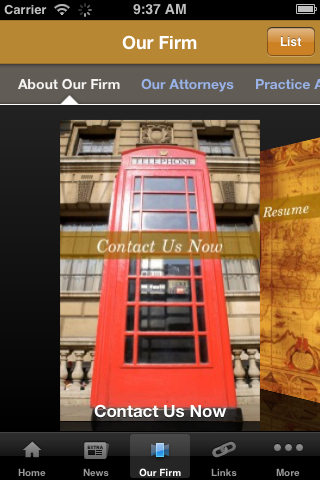 As attorneys, and as members of our communities, we feel that it is important that all people have access to legal resources. One issue has been that many folks simply do not know what to do, or who to contact, should they need legal help.  We are not an attorney referral service, however, we do often refer cases out to other qualified lawyers and firms, if the case is not something that our firm handles.
As part of our commitment to educating the public about their legal rights and options, we have created a simple and useful law news smart phone app. This application is entitled Audet Law News Legal Information, and is designed to keep you up to date with our latest firm news, our latest cases, and additional free and useful resources.  This is version 1 of the app, and we expect to continue to add new features and resources. Perhaps the best thing about this application is that it contains a simple and efficient "contact us now" link – and this link will allow you to call the firm directly and/or send us a confidential email, should you need assistance, or have questions about a legal matter that we handle.
The application may be downloaded, free of charge, here (iPhone/iPad) and here (Android).
Please give us feedback on this application by emailing kthomason@audetlaw.com with any suggestions, bug fixes, or desired additional content and/or features.
This is our first smartphone application, and we expect to roll out additional ones in the months ahead.