Class Action Case Update – July 10, 2022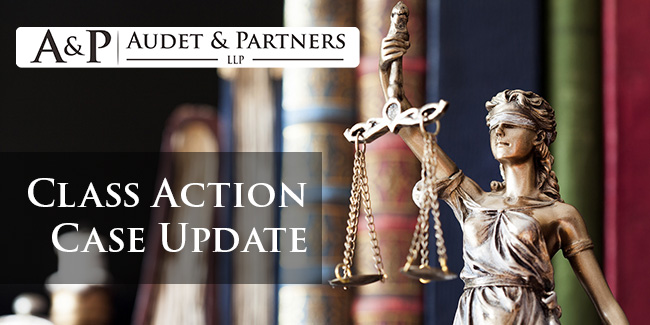 Subway Loses Bid to Throw Out Lawsuit Based on Ingredients in Tuna Sandwiches
A federal court judge has denied Subway's recent attempt to throw out a class action lawsuits brought by consumers in 2021 that alleged the chain of misleading consumers about ingredients contained in Subway's tuna sandwiches.  In a Second Amended Complaint, the plaintiffs had argued that ingredients in Subway's tuna sandwiches contained "miscellaneous products," other fish and/or animal species.  In considering the most recent amended complaint most favorably to the plaintiffs, the court held that "it is also possible that these allegations refer to ingredients that a reasonable consumer would not reasonably expect to find in a tuna product."
Robinhood to Pay $20 Million to Settle Suits Arising Out of Privacy Breach
Robinhood Financial LLC has agreed to settle claims brought by a customer back in January 2021 that accused the trading platform of "negligently and in violation of California law allowing unauthorized users to access his personal information and loot his account."  The original complaint alleged that proper safeguards could have protected users from unauthorized account access  that ultimately jeopardized safeguarding of data impacting approximately 40,000 Robinhood customers since 2020.  The settlement of the claims mandates that Robinhood pay out-of-pocket losses incurred by customers op to $260 with a $500,00 cap on these payments.  Additionally, Robinhood will offer two years of. credit monitoring and identity theft protection services to class members with a value of approximately $19.5 million.
Amazon Continues Efforts to Remove Driver Lawsuits from Court to Arbitration
Robert Harper, a driver for Amazon, has a lawsuit pending in New Jersey claiming that Amazon has misclassified him and other drivers as independent contractors and that the retail giant should therefore be responsible for certain elements of compensations to which the drivers would be entitled had they otherwise been classified as attorneys.  In December 2019, Amazon has initial removed Mr. Harper's lawsuit from state to federal court in December 2019; as part of its efforts to mitigate Mr. Harper's claims, Amazon then sought to enforce an arbitration agreement that Harper and other drivers signed to resolve claims out of court.  Amazon's most recent claims, now pending in federal court, advance the theory that a three-part test must be applied to determine whether drivers are bound to out-of-court resolution to resolve their disputes.  The first part of this test invokes FAA regulations that assess whether drivers are engaged in interstate transportation of commerce.  This theory, if successful, could have wide-ranging implications for gig workers throughout the United States.