Class Action Case Update – July 17, 2022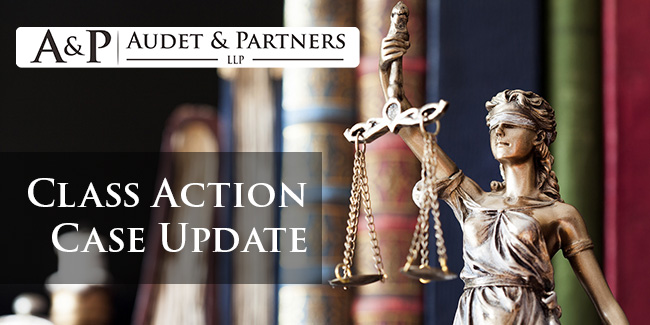 Court rules against Whole Foods in a preliminary motion seeking dismissal of a suit alleging the latter of falsely advertising their coffee creamer 
A District Judge ruled against Whole Foods' preliminary motion seeking the dismissal of a suit relating to false advertising of the 365 Everyday Value coffee creamer. The lead plaintiff stated that despite advertising the creamer as having "Vanilla" and being "naturally flavored" it contained artificial flavorings like ethyl vanillin and artificial vanillin. As per the plaintiffs, Whole Foods' failure to include "artificially flavored" in the creamer's labeling is violative of the Federal Food, Drug, and Cosmetic Act. Whole Foods, on the other hand, asserted that ethyl vanillin can be obtained naturally as well as artificially and challenged the testing results put forth by the plaintiffs. The Judge did not agree with Whole Foods' assertion that the plaintiffs' testing was inadequate and re-iterated that the law requires artificially flavored products to be labeled as such. The Judge allowed the plaintiffs' class action suit to proceed by stating that a plausible claim of fraudulent or deceptive misrepresentation existed against Whole Foods for advertising their creamer in this fashion.
Class action suit of former students to sue Columbia University over misreporting data to influence ranking credentials
A proposed class action suit filed by former students against Columbia University has accused the University of breach of contract for misreporting data which formed the basis of the second rank enjoyed by it on the prestigious US News and World Report rankings.
This comes in the aftermath of the US News and World Report rankings 'unranking' Columbia after finding major discrepancies in the data provided by the University. The allegedly incorrect data includes the faculty's academic credentials, number of full-time faculty, number of students in undergraduate classes, etc. The plaintiff has alleged that in addition to breach of contract, the University is also guilty of unjust enrichment and breach of duty of good faith and fair dealing.
Pizza delivery drivers win a settlement for their employer's labor law violations.
A group of Domino's Pizza franchises were found to be in violation of the Fair Labor Standards Act and Colorado wage and hour laws on account of paying their delivery drivers minimum wage while failing to reimburse them for delivery expenses incurred out-of-pocket. The Federal District Court (Colorado) awarded a settlement award of $1.6 million to the affected delivery drivers.
Plaintiffs win the initial battle in a suit accusing Keurig of greenwashing of its coffee pods
A US District Judge has given his initial approval to a settlement awarded to the plaintiffs suing Keurig (a subsidiary of Keurig Dr. Pepper) for greenwashing their coffee pods. Keurig makes coffee makers which use single-serve coffee pods. These pods were marketed as recyclable and while they were made of recyclable material, the plaintiffs alleged that many local recycling facilities were unable to recycle them on account of their small size.
Accordingly, the Judge gave his initial approval to grant the plaintiffs a $10 million settlement. Further, Keurig will also be required to undertake the expensive task of adding a disclaimer to the pods' labeling stating the following "Check locally – Not recycled in Many Communities".