Class Action Case Update – November 1, 2023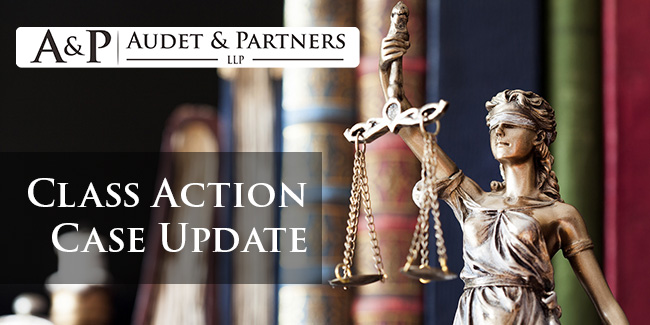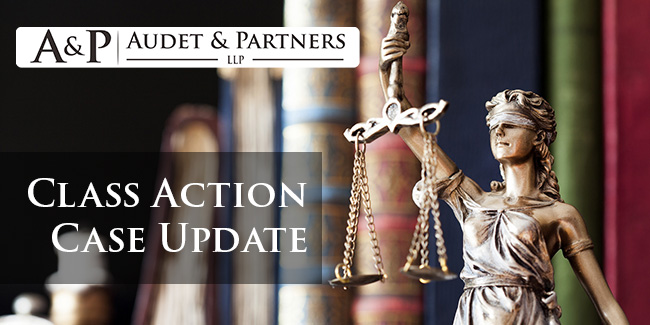 Missouri Jury Sides with Home Sellers in a Landmark Class Action Case
In a landmark verdict, a jury in Missouri sided with a class of home sellers, finding that the National Association of Realtors (NAR) and brokerages – HomeServices of America and Keller Williams – conspired to inflate commissions on home sales through the trade group's rules. This conspiracy led to nearly $1.8 billion in damages, a figure that could potentially triple under federal antitrust law.
The verdict was issued after 12 days of testimony overseen by U.S. District Judge Stephen R. Bough in the Western District of Missouri. The jury found that the rules enforced by NAR forced home sellers to pay the commissions of brokers representing the buyers, thus artificially inflating the commissions.
Additionally, before the trial in September, the home sellers reached a $139 million settlement with Realogy Holdings Corp. (now Anywhere Real Estate Inc.) and Re/Max.
Responding to the verdict, NAR's Vice President of Communications, Mantill Williams, emphasized that NAR's rules are designed to prioritize consumers, support market-driven pricing, and promote competition. The trade group plans to appeal the verdict, seeking a reduction in the damages awarded by the jury.
Both HomeServices of America and Keller Williams expressed their dissatisfaction with the verdict and indicated their intentions to appeal. They believe the decision could pose challenges for both buyers and sellers in the real estate market.
The verdict also brings to light a related case in the Northern District of Illinois, where NAR and the real estate companies face similar allegations from home sellers. The settlements with Anywhere Real Estate and Re/Max covered claims against them in this case as well, with agreements to change certain business practices including setting no minimum commission requirements and ensuring the negotiability of broker commissions.
This case illustrates the ongoing scrutiny on real estate commissions and the potential anticompetitive practices within the industry. It also echoes previous concerns from the U.S. Department of Justice, which had reached a settlement with NAR in November 2020 over alleged competition-restraining rules and policies.
Google Customer Service AI Under Scrutiny in a New Class Action Suit
A recent class action lawsuit targets Google's customer service AI product, alleging that it records conversations between both virtual and human agents without explicit consent. The suit, led by plaintiff Ambriz, asserts that consumers interacting with Google's Cloud Contact Center AI (GCCCAI) are misled, as the virtual agent is not identified as a Google-provided service.
The lawsuit further contends that once consumers request to speak with a human agent, not only is a transcript of the prior conversation transferred, but the virtual agent continues to eavesdrop on the ongoing communication. This practice, according to the lawsuit, breaches consumers' expectation of privacy.
The plaintiff is seeking a jury trial, declaratory relief, and statutory damages for himself and the class members. This isn't the first legal challenge for Google; earlier this year, another class action accused Google, Alphabet Inc., and Google Deepmind of using copyrighted data without permission to train their AI product, Bard.
The case is titled Ambriz, et al. v. Google, LLC, Case No. 3:23-cv-05437, in the U.S. District Court for the Northern District of California.
Multiple Legal Challenges Besiege Tesla
Tesla Inc. has recently been embroiled in several legal challenges including class action lawsuits, investigations, and a vehicle recall. The array of issues highlight the legal and operational hurdles the automaker is facing.
Data Breach Allegations: A former employee initiated a class action claiming that Tesla failed to secure the personal information of thousands of its former workers during a data breach that occurred in May.
False Advertising on Free Supercharging: In August, a consumer filed a lawsuit against Tesla, alleging that the company falsely advertised three years of free supercharging for Model S or Model X purchases made between April and June 2023, a promise it never intended to fulfill.
Software Update Controversy: Tesla requested a federal judge to dismiss a class action lawsuit accusing the company of releasing software updates that purportedly reduced the performance of its Model S and Model X vehicles. Tesla rebutted the claims, stating that the plaintiffs failed to prove any causation between the updates and the alleged performance dip.
Autopilot Misrepresentation Arbitration: A group of Tesla vehicle owners was directed to individually arbitrate claims that Tesla misrepresented the capabilities of its autopilot feature, as per a ruling by a California federal judge.
Vehicle Recall over Brake Fluid Sensor: Tesla initiated a recall of 54,676 Model X vehicles (2021-2023) due to a miscalibrated brake fluid sensor which could potentially affect braking performance.
NHTSA Investigation: The National Highway Traffic Safety Administration (NHTSA) is investigating a feature dubbed "Elon Mode" in Tesla vehicles that allows drivers to disable autopilot-related safety warnings, raising concerns over driver inattention.
DOJ Subpoenas: Tesla disclosed receiving multiple subpoenas from the Department of Justice (DOJ) concerning various aspects including the range of its electric vehicles and personnel decisions.
These developments illustrate the multi-faceted legal challenges Tesla is navigating, amidst growing scrutiny over its practices and products.