Class Action Case Update – October 13, 2022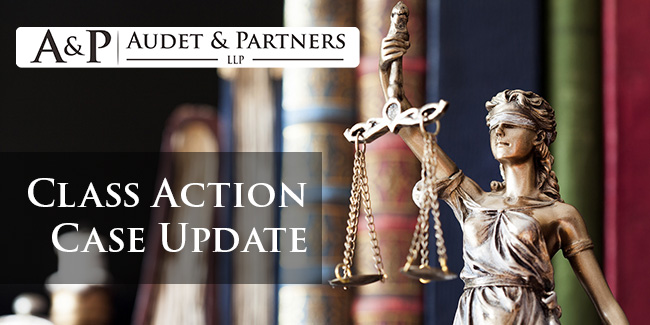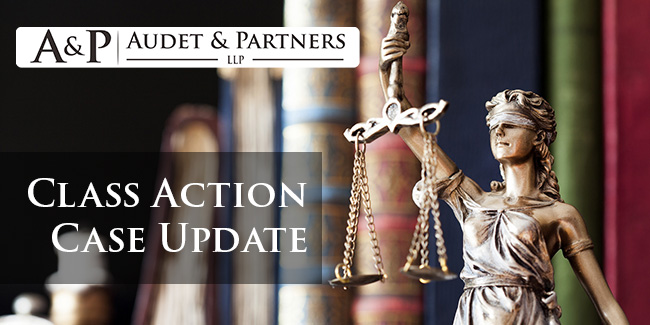 Class Action Case Update – October 13, 2022
Illegal tracking lawsuit: Google to pay $85 million to the state of Arizona
In 2020, the state of Arizona filed a suit against Google for violating the Arizona's Consumer Fraud Act. The Arizona Consumer Fraud Act is a set of laws aimed at protecting consumers from transactions pertaining to sale or advertisement of merchandise.
Google was accused of collecting location data even when users had expressly refused consent for such tracking (by disabling their "Location History"). User preferences were however bypassed by Google (through other settings for e.g., "Web and App Activity") to collect information which was then used to carry out targeted advertising. Google's motion seeking dismissal of the case on the grounds that there was not any linkage to sale or advertisement, was denied by the court.
Google has agreed to settle this dispute with the State of Arizona, for a whopping sum of USD 85 million. This settlement is all set to go down as the largest paid by Google on a per capita basis in a consumer fraud lawsuit.
At the wrong end of a historic settlement, Google's troubles are far from over, as it continues to face similar lawsuits in Indiana, Texas and Washington, D.C.
$9.5 million settlement in LifeBridge Health law suit
LifeBridge Health is a Baltimore-based health-related service provider comprising of several hospitals and affiliated entities. In May 2018, LifeBridge discovered that they had suffered a 18-month long data breach which compromised patient details like names, addresses, diagnoses, treatment information, insurance information, (even social security numbers in certain cases) etc. A malware on the server of Potomac Physicians (associated with LifeBridge) was responsible for said breach.
Thereafter, LifeBridge suffered another data breach in 2019 wherein patient data from Sinai Hospital was compromised.
The patients whose data was compromised, alleged that the breach affected their access to email accounts, caused multiple transactions to be declined, fraudulent transactions (ranging from credit card fraud to fraudulent applications for Covid business loans and unemployment submissions). The data breach has supposedly impacted around 530,000 patients.
As a part of the settlement (amounting to a total of $9.5million) while LifeBridge has not admitted any wrongdoing, it has to shell out $800,000 as payment to class members (upto $5000 for proven monetary losses and $250 for unreimbursed losses). Additionally, LifeBridge also has to invest $7.9 million into various cyber security upgrades.
3M lawsuit update: 3M approaches eleventh circuit court to reverse bankruptcy court order
Background:
3M and its subsidiary Aearo Technologies LLC are in the midst of a 2019 multidistrict litigation ("MDL") involving thousands of military veterans alleging 3M's Combat Arms earplugs (CAEv2) were defective and responsible for causing members hearing loss and tinnitus.
In July 2022, 3M's subsidiary Aearo filed for bankruptcy (which would automatically stay the suits against it) arguing that the bankruptcy proceedings would be better positioned to deal with the multiplicity of claims in the MDL.
Generally, companies opting for bankruptcy obtain an immediate reprieve from lawsuits. Aearo had argued in favor of extending said reprieve towards 3M as well. However, Judge Graham of the Florida Federal Court, held that 3M will not get bankruptcy protection because its subsidiary declared bankruptcy. Thereafter, the MDL judge, M. Casey Rodgers ordered 3M to participate in the new settlement mediation.
Therefore, to summarize, the lawsuit is being played out in 2 courts (concerning different questions of law) i.e., the court hearing the MDL (MDL Court, Judge Rodgers) and the bankruptcy court (Florida Court, Judge Graham).
Recent update
A few days back, 3M approached the Eleventh Circuit Court to reverse the bankruptcy court's ruling which bars it from using Aaero's bankcrupcy proceedings to re-adjudicate decisions of the MDL court. 3M's main issue is with the MDL court's injunction which prevents 3M from contesting its orders, in the bankruptcy court. Aside of restricting the bankruptcy court's jurisdiction, 3M is asserting that the MDL injunction order also affects 3M's due process rights in the bankruptcy court.