Class Action Case Update – September 10, 2023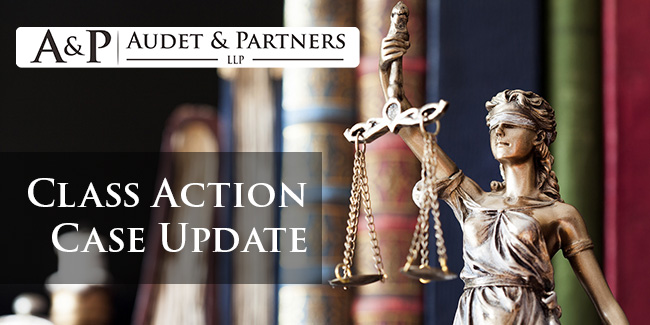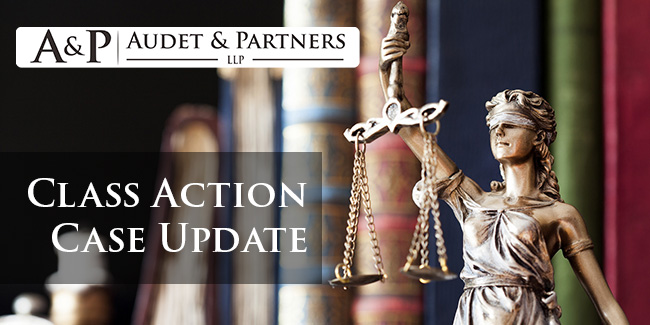 Walgreens Settles Theranos Blood Test Class Action for $44 Million
Walgreens has consented to a $44 million settlement to resolve a consumer class action lawsuit, which alleged that the pharmacy chain was aware or should have been aware of the inaccuracies in the finger-prick blood tests developed by the now-defunct Theranos, as per the documents submitted in an Arizona federal court.
Settlement Details
A 25-page motion was filed by the counsel representing consumer classes from Arizona and California. They have requested U.S. District Judge David G. Campbell to give preliminary approval to their proposed agreement with Walgreens Boots Alliance Inc., Walgreen Arizona Drug Co., Ramesh "Sunny" Balwani (former COO of Theranos), and the entity holding the remaining assets of Theranos Inc.
Compensation Breakdown
Walgreens has agreed to establish a nonreversionary $44 million fund. This will allow consumers to receive approximately double their out-of-pocket damages, minus any refunds from the 2017 Arizona Attorney General consent decree. Additionally, a $10 base payment and between $700 and $1,000 will be provided to class members with battery claims against Walgreens.
Claims Against Elizabeth Holmes
The proposed settlement does not address claims against the former Theranos CEO, Elizabeth Holmes, who is serving an 11-year, 3-month prison term in Texas. Holmes has contested the government's request for her to pay restitution post-incarceration, citing limited financial resources. The motion acknowledges that a settlement with Holmes was unattainable due to her lack of assets.
Case Background
The lawsuit, initiated in 2016, accused Walgreens, Theranos, Holmes, and Balwani of misleading consumers regarding the efficacy of Theranos' blood tests. The litigation faced delays due to the indictment of Holmes and Balwani on fraud charges and the subsequent dissolution of Theranos. Both executives have been convicted, with Holmes found guilty on four counts and Balwani on all 12 charges.
In March 2020, the consumer class and several subclasses were certified. Walgreens and Balwani appealed this decision, but in September 2021, the Ninth Circuit largely upheld the certification. A jury trial was set to commence this month, but the parties informed the court of a tentative settlement in May, leading to the suspension of case deadlines.
Philips Agrees to $479 Million Settlement Over Recalled CPAP Machines
Philips, the renowned technology company, has committed to a settlement of $479 million in response to lawsuits from consumers regarding its recalled CPAP (continuous positive airway pressure) and other breathing apparatuses.
The class action settlement, unveiled on Thursday, addresses economic claims. However, it does not encompass personal injury or medical monitoring claims related to the recalled breathing devices that have been associated with cancer in lawsuits.
The lead plaintiffs' attorneys in the multidistrict litigation against Philips have indicated that the settlement amount might surge to nearly $1 billion.
"This settlement offers significant monetary compensation to those who acquired or paid for Philips' faulty devices. It's a pivotal move towards justice," remarked co-lead plaintiffs counsel including Sandra Duggan of Levin Sedran & Berman; Kelly Iverson of Lynch Carpenter; Chris Seeger of Seeger Weiss; and Steven Schwartz of Chimicles Schwartz Kriner & Donaldson-Smith. They further emphasized their commitment to pursuing personal injury and medical monitoring claims against Philips, which are expressly omitted from this agreement.
U.S. District Senior Judge Joy Flowers Conti, who supervises the multidistrict litigation, is yet to approve the settlement.
Case Background
In 2021, Philips initiated a recall of approximately 10.8 million breathing devices due to health concerns tied to its sound-reducing foam. Philips, in a statement, mentioned that payments might commence as early as Q1 2024. However, they stressed that this settlement does not constitute an admission of guilt. A representative for Philips Respironics, a Philips subsidiary, expressed the company's intent to prioritize patient welfare and safety.
Philips, currently facing almost 700 lawsuits in the Western District of Pennsylvania's multidistrict litigation, has sought to dismiss claims not covered by the settlement. John Lavelle, Philips' attorney from Morgan, Lewis & Bockius in Philadelphia, contended that plaintiffs haven't sufficiently alleged that the foam degradation in the devices led to cancer or exposed them to harmful substances linked to latent diseases.
Last year, Judge Conti appointed over 30 lawyers, inclusive of 18 women and eight attorneys of color, to spearhead the multidistrict litigation against Philips. She also designated 10 attorneys to a leadership development committee, aiming to uplift younger or less seasoned lawyers.
Amazon Faces Class Action Over Alleged "No Hassle" Return Charges
Amazon, the e-commerce giant, is now under legal scrutiny following a proposed class action filed in Washington federal court. The lawsuit alleges that despite Amazon's promises of free, "no hassle" returns, the company consistently charges customers for items returned within the stipulated 30-day window. This is even when Amazon's own records confirm the timely receipt of these returned products.
The lawsuit was filed on behalf of four Amazon customers, citing causes of action for breach of contract, violation of the Washington Consumer Protection Act, conversion, and unjust enrichment.
The plaintiffs argue that Amazon's practices contradict its own refund and exchange policy terms. The complaint states, "On information and belief, Amazon knew that it routinely charged its customers the full sale price and tax on items that were timely returned to it in original condition."
The litigation particularly highlights Amazon's "instant refund" offer, which allows customers to receive a refund as soon as they drop off the product at an authorized location. This refund is processed even before Amazon physically receives the returned item.
The lawsuit seeks to represent a nationwide class of Amazon customers who, based on the company's records, were charged for products that were returned on time within the past six years.