Class Action Case Update – September 28, 2022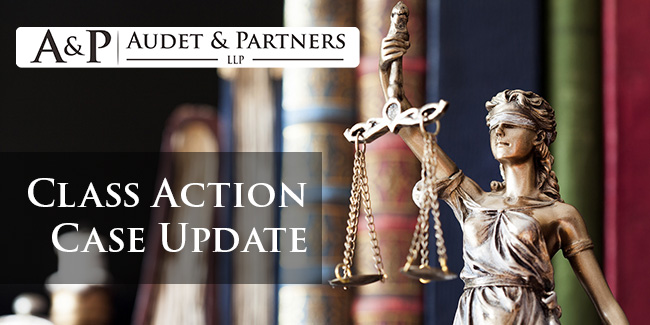 Class Action Case Update – September 28, 2022
Crypto companies facing regulatory wrath combined with investor wrath
The massive fall of cryptocurrency prices earlier this year, was accompanied by a steady rise in crypto litigation whereby several buyers have sued crypto exchanges (e.g., Coinbase and Binance), coin issuers, crypto miners, etc.
Around 58 securities class action suits have been filed against multiple crypto companies for issues ranging from security law violations, defrauding investors, etc.
Crypto crash aside, the market is also reeling from additional scrutiny from the Securities Exchange Commission and the Biden administration who sought further tightening of regulatory oversight on unlawful practices in the crypto market.
On the litigation front, of significant note is the suit filed by investors against Bitfinex and its affiliate Tether (of Tether stablecoin fame) for defrauding their investors and causing losses amounting to billions. The plaintiffs/investors have successfully defended themselves against all the preliminary challenges thrown at them.
Another interesting suit is a proposed class action suit being adjudicated in the New York federal court wherein Coinbase has been accused of trading 79 token coins which were in actuality unregistered securities (requiring several legal compliances).
This litigation spree has the potential to bring much-required clarity on many fundamental legal issues surrounding cryptocurrency (especially since federal law is absent), given that crypto companies have repeatedly sought to bypass securities law compliance, by claiming that cryptocurrencies are not securities.
Meta in the soup again for tracking users without their consent
Two Meta users have filed a suit in the San Francisco Federal Court against Meta Platforms Inc. (previously Facebook) for employing mechanisms to circumvent Apple Inc.'s privacy safeguards and violate state and federal laws.
Apple's App Tracking Transparency framework allows Apple users to have the option of disallowing certain tracking functionalities which are used by applications. However, Meta allegedly bypassed the said framework by making external websites open within its apps (Instagram, Facebook, etc.) instead of using the built-in browser (e.g., Safari). Further, Meta has been accused of injecting tracking code into websites, which allows it to monitor a wide range of user activities without their consent.
Aside from going against the express wishes of the users who opted out of the App Tracking Transparency Framework, Meta has also been accused of violating the Wiretap Act and the California Invasion of Privacy Act.
Interestingly, the findings of a data privacy researcher, Mr. Felix Krause, formed the basis of the said suit. His report titled 'iOS Privacy: Instagram and Facebook can Track Anything you do on any Website in their In-App Browser', noted that Meta redirected users to use their in-app browsers (instead of external browsers like Safari) when they clicked on any links on Facebook or Instagram apps.
By way of response, Meta denied any illegal user-data collection while acknowledging that the Facebook app does monitor browser activity.
3M denied bankruptcy protection in defective earplug suit
3M and its subsidiary Aearo Technologies LLC are in the midst of a 2019 multidistrict litigation ("MDL") involving thousands of military veterans alleging 3M's Combat Arms earplugs (CAEv2) were defective and responsible for causing members hearing loss and tinnitus.
In July 2022, 3M's subsidiary Aearo filed for bankruptcy (which would automatically stay the suits against it) arguing that the bankruptcy proceedings would be better positioned to deal with the multiplicity of claims in the MDL.
Generally, companies opting for bankruptcy obtain an immediate reprieve from lawsuits. Aearo had argued in favor of extending said reprieve towards 3M as well. However, Judge Graham of the Florida Federal Court, held that 3M will not get bankruptcy protection because its subsidiary declared bankruptcy. Thereafter, the MDL judge, M. Casey Rodgers ordered 3M to participate in the new settlement mediation.
Furthermore, 3M also faces a new challenge in the form of the upcoming earplug trial by plaintiff David George who used the CAEv2 earplugs and suffered hearing issues after his 6-year military stint.