Infant Formula Lawsuit Targets Similac and Enfamil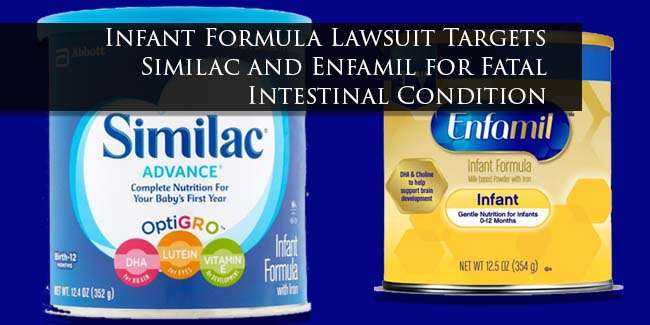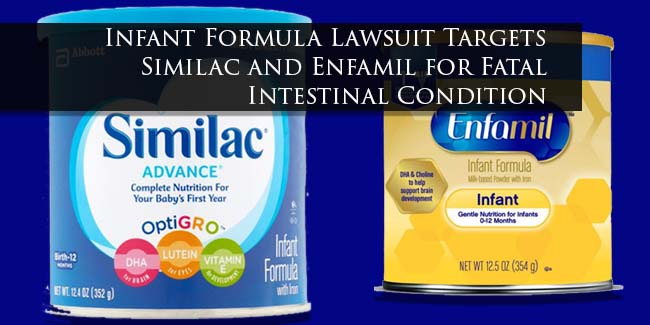 Audet and Partners, LLP is investigating claims as part of an infant formula lawsuit on behalf of purchasers of infant formula made from cow's milk, including Similac and Enfamil.  An increasing number of studies suggest that use of these formulas may give rise to an extremely dangerous condition in infants called necrotizing enterocolitis ("NEC").  Additionally, investigation of the development and marketing of these products suggests that the manufacturers may have known of this danger to premature babies and deliberately withheld this information from the public.
NEC is a bacterial infection in newborns that can manifest in the intestinal walls of the infant and ultimately result in the decay of the intestinal walls.  This decay, in turn, can leave infants vulnerable to highly aggressive bacteria that can ultimately result in sepsis and death in a significant percentage of premature infants stricken with NEC.
If you have purchased Similac (manufactured by Abbott Laboratories Inc.) and/or Enfamil (manufactured by Mead Johnson Nutrition) and given either of these formulas to your infant, you are urged to immediately contact an infant formula lawsuit attorney at Audet & Partners, LLP for a free, confidential consultation.  You can reach us by completing and submitting the inquiry form on the right side of this page, or by giving us a call at (800) 965-1461.