Neuriva Lawsuit Alleges False Advertising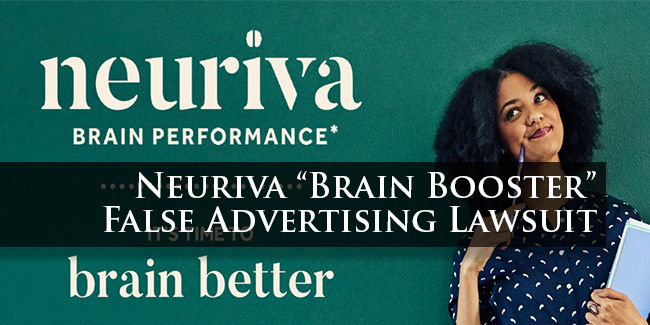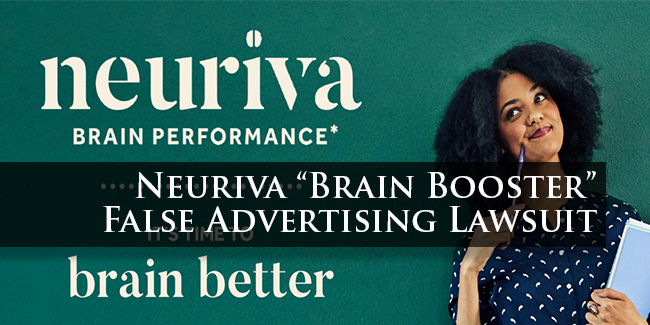 Audet & Partners, LLP is investigating an increasing number of consumer complaints that have surfaced alleging false health benefits promoted by Schiff Vitamins, the manufacturer of Neuriva and Neurina Plus, two products included in a category of supplements commonly referred to as "brain boosters."  Schiff claims that Neuriva heightens brain performance in key areas including learning, memory, focus and concentration.  While Schiff has asserted that Neuriva may boost a specific neuroprotein within the body, it has been questioned wither the protein can move beyond the blood-brain barrier in the body.  To the extent that this penetration is simply not possible, the "brain boost" asserted by the makers of Neuriva may be misleading.
The Internet is replete with complaints by Neuriva users who question the purported benefits of the supplement.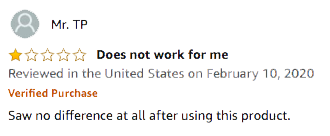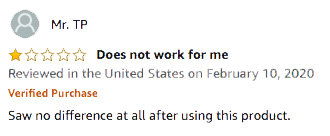 If you have purchased Neuriva manufactured by Schiff Vitamins based on promotion of  "brain benefits" similar to those described above, you are urged to contact an attorney at Audet & Partners, LLP for a free, confidential case evaluation to determine whether you may have a false advertising claim as part of a Neuriva lawsuit.  You can contact us either by completing and submitting the intake form on the right side of this page or by giving us a call at (800) 965-1461.