Ernst & Young Auditor Lawsuit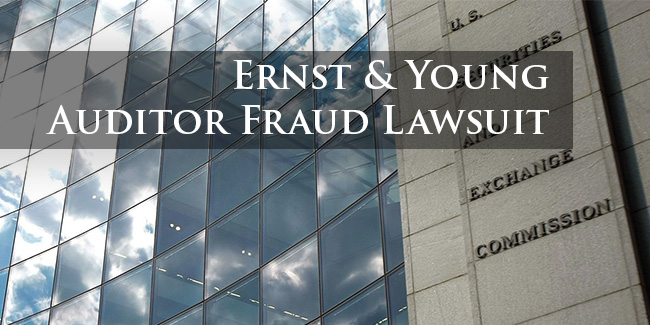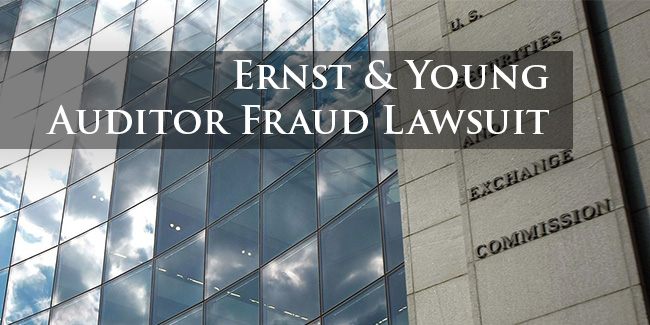 Audet & Partners, LLP is investigating claims on behalf of Ernst & Young clients that the top accounting firm knowingly allowed its auditors to cheat on ethics exams necessary for licensure.  The firm was recently fined $100 million by the U.S. Securities and Exchange Commission which concluded that "significant" numbers of Ernst & Young auditors cheated on the ethics portion of applicable CPA exams.  These exams are prerequisites for Ernst & Young auditors to legally offer services to the public as certified public accountants.  Because of the cheating, the legitimacy of the professional licenses of many of the Ernst & Young auditors has been cast into doubt.
Ernst & Young reported global earnings of $40 billion in its last financial reporting in June 2021.
The internal problem of test cheating initially came to light in June 2019 after a whistleblower disclosed the nature and extent of this problem to the SEC.  The following day Ernst & Young responded to an SEC request by mentioning only past improprieties with no indication that the cheating behavior was ongoing.
The $100 million fine is the largest the SEC has ever levied on an auditing firm, doubling a fine levied in 2019 against KPMG for similar allegations of cheating. In addition to the sizable fine, the SEC is requiring Ernst & Young to take affirmative action to "remediate its deficiencies" including independent consultants to scrutinize the company's procedures on ethics and internal failures to disclose these previous institutional failures.
If you have been a client of Ernst & Young, there exists a likelihood that the auditor signing of on your accounting may have failed to fulfill licensing requirements and thus illegally signed off on your accounting figures.  You are urged to contact Audet & Partners, LLP for a free, confidential case evaluation to assess whether you may have a claim for damages as part of the Ernst & Young auditor lawsuit.  You can initiate this process by completing and submitting our inquiry form on the right side of this page or by giving us a call at (800) 965-1461.