Allura Lawsuit Claims Inherent Defect in Composition of Siding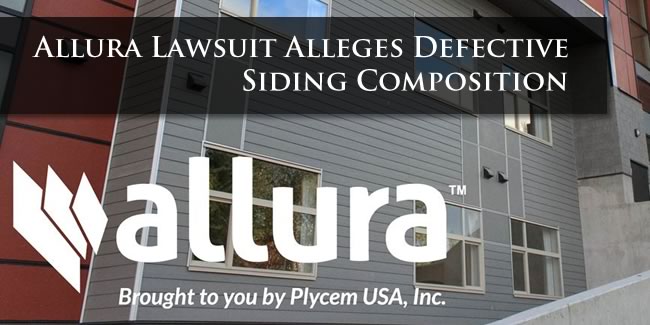 Audet & Partners, LLP is investigating claims as a part of an Allura lawsuit that the manufacturer used excessive amounts of ash in its fiber cement siding leading to premature damage of the siding.  Emerging studies have suggested that Allura used fly ask in creating its siding, significantly deviating from other manufacturers using "better grain and silica sand formulations."
Claims of premature failing of Allura siding stands in clear contrast to representations on Allura's website which state that:
"Allura won't rot, warp, fade, burin or disappoint… Allura fiber cement products are made with an advanced formula that resists damage from moisture, rot, hail and termite attacks.  Best of all, Allura products are suitable in even the most extreme hot and cold climates and are noncombustible."
If you have purchased Allura siding for your home or commercial property and have experienced premature cracking or similar defects, you are urged to contact Audet & Partners, LLP for a free, confidential case evaluation.  You can reach us either by completing and submitting the inquiry form on the right side of this page, or by giving us a call at (800) 965-1461.