Apple Card Lawsuit Targets 0% APR Advertising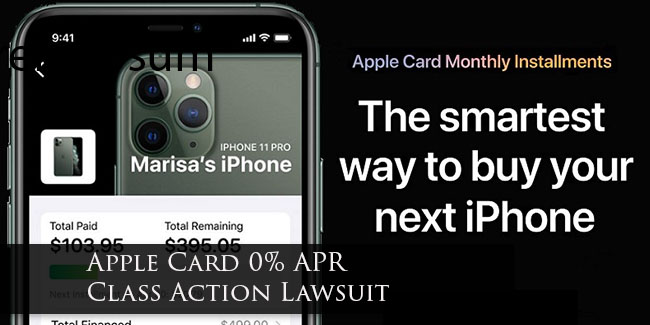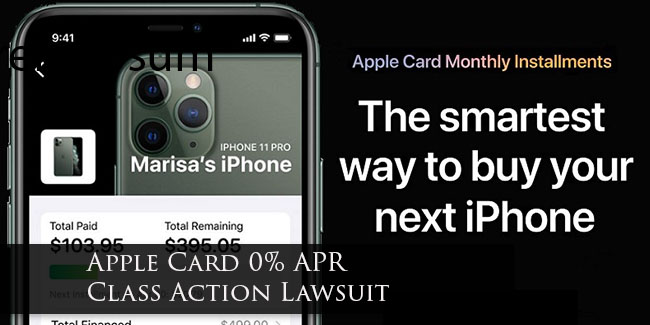 Audet and Partners, LLP is investigating claims on behalf of an expansive class of consumers that Apple misled cardholders about central terms governing its Apple Card.  On or about August 20, 2019, Apple launched the Apple Card.  Among the prominent incentives extended to consumers to motivate them to sign up for Apple Card was 0% financing on Apple products purchased with the Apple Card.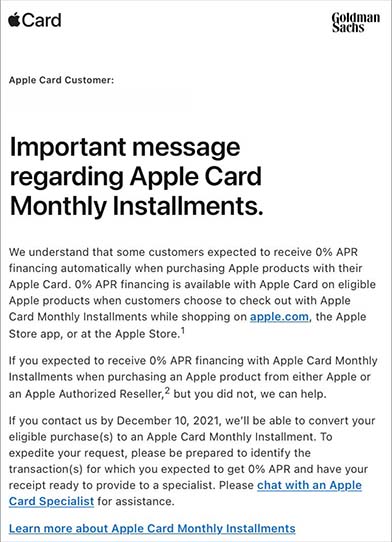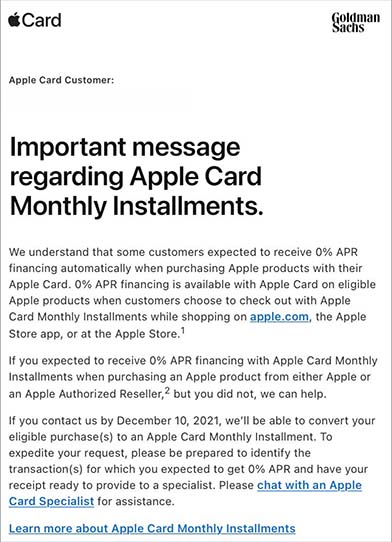 On or about November 10, 2021, Apple sent emails to cardholders that acknowledged the expectation of large numbers of consumers that the 0% APR financing would apply to all Apple products purchased with the Apple Card regardless of whether these products were directly purchased through Apple or an authorized reseller of Apple such as BestBuy or Target.
Apple, however, is now taking the position that the 0% APR offer applies only to products purchased directly from Apple and does not include products purchased through Apple resellers.
This false and/or misleading representation by Apple in marketing its Apple Card has likely cost consumers tens of millions of dollars in finance charges over the past two years and may have also adversely impacted the credit scores of many consumers.
If you are an Apple Card holder and purchased Apple products on your Apple Card from an Apple reseller and expected to receive 0% financing, you are urged to contact Audet and Partners, LLP for a free case evaluation to assess whether you may have a claim in the Apple Card lawsuit.  You can contact us by completing and submitting the intake form on the right side of this page or by giving us a call at (800) 965-1461.