Apple Lawsuit Alleges False Representation of Storage Capacity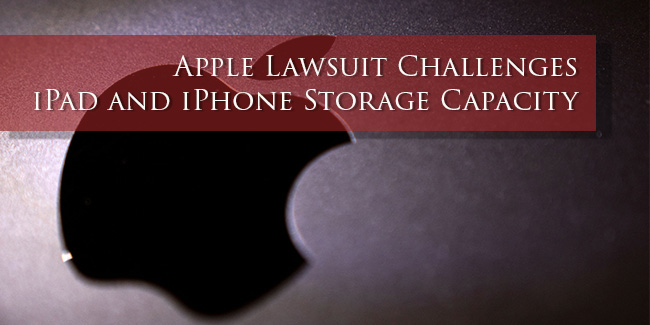 Audet & Partners, LLP is currently involved in a class action lawsuit against Apple based on the company's alleged misrepresentation of alleged storage in its iPad and iPhone devices.  This Apple lawsuit specifically alleges that while Apple advertised its devices as containing 16 GB of storage capacity for years, the reality has been that the actual storage capacity was diminished by 3.5 GB of space demanded by iOS 8 and other applications that could not be removed by the user.
If you meet the following criteria, you may have a valuable claim as part of the Apple storage class action lawsuit:
(1)  You purchased an iPhone or iPad any time before October 2015;
(2)  That iPhone or iPad had 16GB of storage capacity;
(3)  You did not sell the iPhone or iPad to another person; and
(4)  You still have the device in your possession, regardless of whether you still use the device.
If you meet the criteria above, you are urged to immediately contact an attorney at Audet & Partners, LLP for a free, confidential case evaluation.  We are pursuing these claims on a contingent basis, meaning that you never pay us anything; we are compensated as part of the overall recovery in this lawsuit.  You can request a free case evaluation for your inclusion in the Apple lawsuit by completing and submitting the intake form on the right side of this page, or by giving us a call at (800) 965-1461.