GM Semiconductor Lawsuit Investigation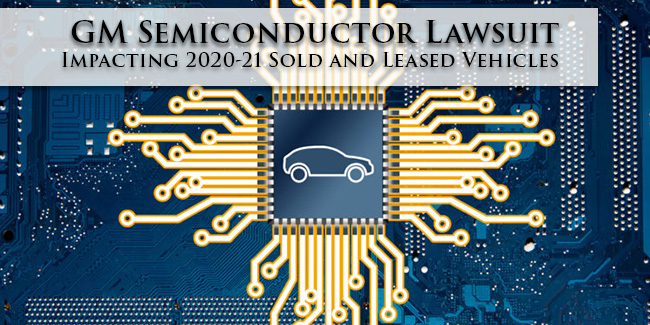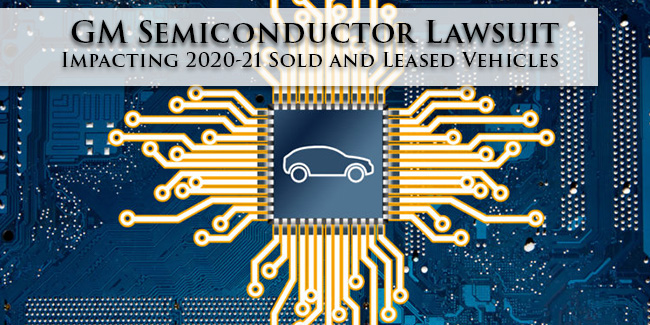 Audet & Partners, LLP is investigating claims as part of a potential GM semiconductor lawsuit based on the company's failure to provide semiconductor microchips in their sold or leased 2021/2022 vehicles leading to impaired vehicle functionality and potential safety concerns.
The semiconductor microchips at the heart of this GM semiconductor lawsuit investigation consist of tiny transistors made from silicon, which allow various electrical devices such as smartphones, appliances, and vehicles to function. In 2021, a semiconductor microchip shortage resulted from the COVID-19 pandemic and subsequent global supply chain issues. General Motors, however, knowingly sold and leased vehicles without the semiconductor microchips, promising consumers that their vehicles would be retrofitted once their vehicle identification number (VIN) became eligible. The absence of the microchip impaired vehicle functionality in areas including heated steering wheels, distance sensors in the front and rear bumpers, rear park assist, and heated and cooled seats. Many consumers have been waiting a year or more with significantly impaired vehicle functionality and a range of safety concerns.
As loss mitigation efforts, GM has continued to manufacture and sell/lease vehicles absent advertised features while charging consumers offering the promise of those features once the microchips are available.  It is suspected that GM may be simultaneously redirecting microchips from vehicles that are not as profitable into vehicles that are profitable.
If you have purchased or leased a vehicle from GM in 2021-2022 and your vehicle has not been retrofitted, you are urged to contact an attorney at Audet & Partners, LLP for a free, confidential case evaluation. We are pursuing these claims on a contingent basis, meaning that you never pay us anything; we are compensated as part of the overall recovery in this lawsuit. You can request a free case evaluation for your inclusion in the GM lawsuit by completing and submitting the intake form on the right side of this page, or by giving us a call at (800)965-1461.