Illegal Tolls Alleged in Bay Area Class Action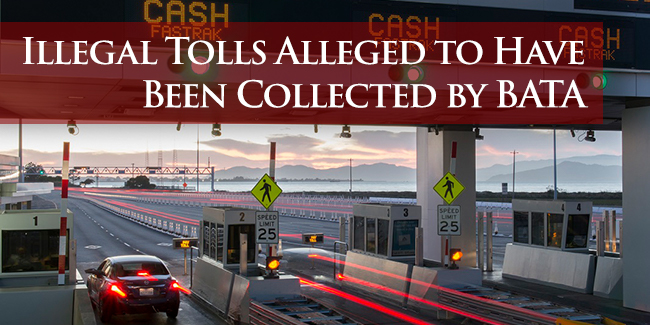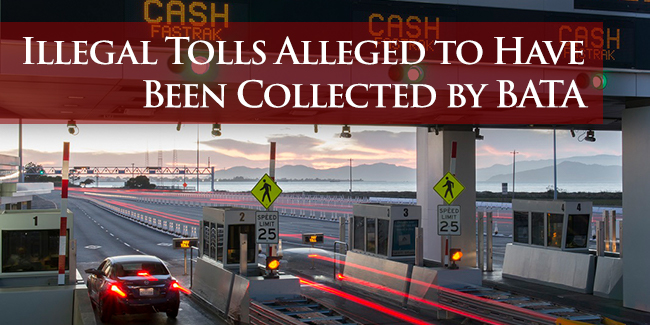 Audet & Partners, LLP has filed a class action lawsuit in the Superior Court for the County of San Francisco against the Bay Area Toll Authority and several other named defendants.  The class action alleges that illegal tolls were collected by the defendants through their coordinated effort to misappropriate license plate information from unsuspecting Bay Area drivers.
Several plaintiffs in the illegal tolls class action allege that they had been completely unaware that the defendants were capturing their license plate information and then using that information to obtain additional personally identifiable information from sources including an extensive Department of Motor Vehicles database.  It was not until the plaintiffs completed certain applications in connection with their employment, for example, that they learned that extensive tolls and fines had been levied against them.  In some situations, the defendants had used plaintiff personally identifiable information to initiate collection actions.  You can click here to view the original complaint filed in this law suit.
Specifically, if you were a driver on the San Mateo, Dumbarton and/or San Rafael Bridge and later found that the state had photographed your license plate and used this information to levy tolls and/or fines against you, you are urged to contact Audet & Partners, LLP for a free, confidential case evaluation.  You can contact us either by completing and submitting the inquiry form on the right side of this page or by giving us a call at (800) 965-1461.