Instacart Driver Lawsuit May Allege That Company Misapplied Tips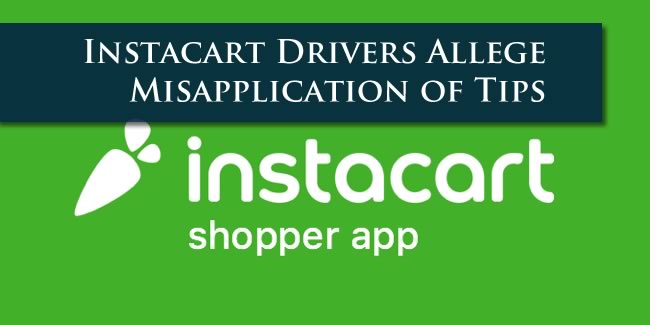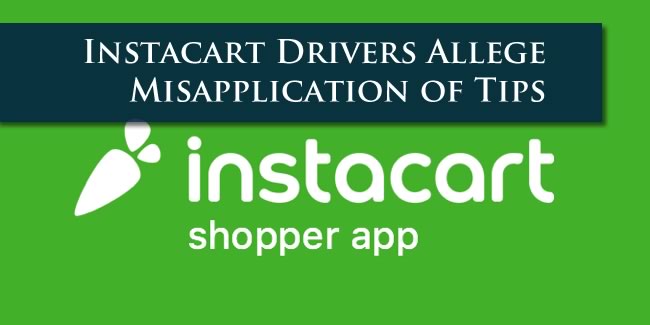 Audet & Partners, LLP is investigating claims by drivers that Instacart has been improperly, and potentially illegally, applying tips to cover wages promised to delivery drivers.  The problem is alleged to exist in Instacart drivers who are guaranteed a minimum hourly rate.  Drivers are complaining, however, that Instacart has been skimming tips earmarked for drivers through an app in order to meet its promised hourly wage.  This is a practice that has also surfaced for drivers working as part of Amazon's Flex program.
In one instance, an Amazon driver in Virginia ordered paper towels for his family and tipped himself $15.90.  When he logged into his account two days later, the $15.90 tip was gone, suggesting that Amazon had applied this tip to the hourly wage paid to the driver.  Amazon customer support representatives have stated in emails that base pay drivers receive for each shift may vary from $18 to $25 per hour including 100% of their tips.
If you are or have been an Instacart driver and suspect that you may not have received all tips to which you have been entitled, you are urged to contact Audet & Partners, LLP for a free case evaluation to determine whether you may have a claim as part of an Instacart driver lawsuit.  You can reach us either by completing and submitting the confidential inquiry form on the right side of this page, or by giving us a call at (800) 965-1461.