Phillips CPAP Lawsuit Investigations: Probing Design Defects & Warnings | Audet & Partners, LLP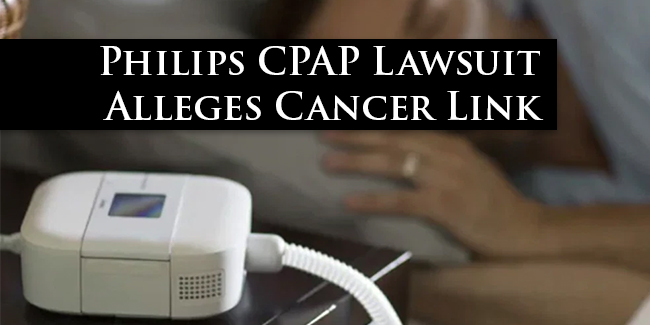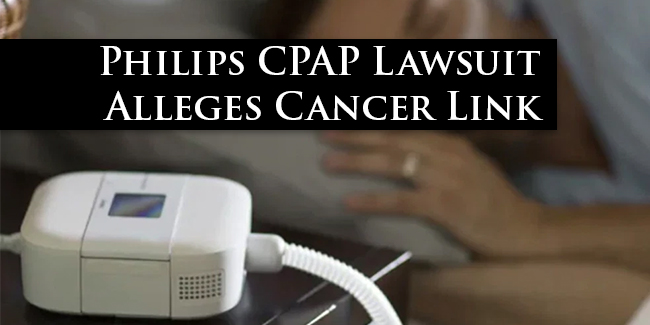 Audet & Partners, LLP is investigating claims as part of a Philips CPAP lawsuit on behalf of individuals with sleep apnea who have been imperiled by the defective design of Philips CPAP machines, as well as the company's failure to warn consumers of this defect even after the defect was discovered by the company.  In short, claims by users of many Philips CPAP machines[1] suggest that over time foam built into the CPAP machine to limit sound often degrades into harmful particles that can cause the CPAP user to become ill and even contract certain forms of cancer.
Philips began producing, marketing and selling these CPAP machines in 2009.  Evidence suggests that Philips may have known of this highly dangerous risk posed by their product for some time before issuing a public warning to consumers in April 2021.  It was not until two months after this initial warning that Philips formally retired the dangerous devices and issued a recall of the dangerous units in April 2021.  During this time it is likely that many users of the CPAP machines may have suffered a range of respiratory problems including upper airway irritations, coughing, chest pressure, sinus infections and asthma.  In addition to elevated cancer risk, these problems may also lead to more significant issues including damage to liver and kidneys.
If you have used any of the Philips CPAP machines listed below, you are urged to immediately contact Audet & Partners, LLP for a free case evaluation to determine whether you may have a viable claim as part of a Philips CPAP lawsuit.  If so, you may be entitled to significant compensation for damages including medical bills, lost income, pain and suffering and punitive damages against the company for marketing and selling products that it know, or should have known, were likely to cause significant damage to users.  You can contact us either by completing and submitting the inquiry form on the right side of this page or by giving us a call at (800) 965-1461. You can also visit our collateral website at www.CPAPLawyers.org.
---
[1] The Philips CPAP machines giving rise to the claims above include the following:
E30; DreamStation ASV; DreamStation ST, AVAPS; SystemOne ASV4; C Series ASV, S/T, AVAPs; OmniLabAdvanced Plus; SystemOne (Q Series); DreamStation CPAP, Auto CPAP, BiPAP; DreamStationGo CPAP, APAP; Dorma 400, 500 CPAP; REMStar SE Auto CPAP; Trilogy 100 and 200; Garbin Plus, Aeris, LifeVent; A-Series; BiPAP Hybrid A30; A-Series BiPAP V30 Auto; A-Series BiPAP A40; and A-Series BiPAP A30
---
UPDATE: February 15, 2022
Audet & Partners, LLP has been named to the Steering Committee of the Philips CPAP Multidistrict Litigation centered in Philadelphia.  Please click on the image below to view the Order appointing attorney William Audet to the litigation steering committee: