The class action attorneys at Audet & Partners, LLP have focused their practice on the prosecution of both complex class action and consumer cases. The firm represents consumers, individuals, small businesses, employees and institutional shareholders in product liability, consumer, construction defect, investment fraud, securities, insider trading, antitrust, environmental, whistle blower, privacy rights, and employment cases throughout the United States.

Class Actions Lawyers
The law firm and the attorneys at Audet & Partners, LLP have been recognized by national peer-rated attorneys as one of the nation's top plaintiff law firms with a focused practice dedicated to obtaining justice and compensation for those suffering financial and other injuries, especially in the context of class action lawsuits. In recognition of their commitment to the legal profession and outstanding results for their clients, the firm and its attorneys have been appointed to leadership positions in dozens of class action cases and serve as court-appointed plaintiffs' counsel in federal and state litigation nationwide. The firm utilizes cutting-edge technology to better serve its clients and the courts in each and every case it files.
What is a Class Action Lawsuit?
Class action lawsuits combine strength in numbers to deliver results in court. A class action is an organized group of people who have sustained similar injuries, which lead to similar claims. In other words, rather than fighting every case individually, everyone comes together as part of one force.
The Representative Plaintiff always controls the claim. A Representative Plaintiff is chosen to bring a group of claims through a single injured party, which is believed to represent every victim in the class action lawsuit.
Essentially, the representative case made by the Representative Plaintiff is treated the same as every other case that is a part of the class action. A class action law firm will lead the charge in fighting for justice on your behalf.
Remember, mass torts are not the same as class actions. Mass torts are individual cases brought to court because they have the same legal grounds. While they share similar advantages, these are different practice areas.
Types of Class Action Lawsuits
Your class action attorney may fight for thousands of people at once while still keeping your personal justice at the forefront. Our company is in the business of helping ordinary people to get the settlement they deserve.
Some types of lawsuits our class action lawyers target include:
Employment
Employment laws are in place for a reason. Hiring lawyers for a class action lawsuit against a larger company enables you to ensure they pay for systematically violating employment laws relating to overtime, workplace benefits, discrimination, and more.
Consumer Protection
State and federal consumer protection laws apply to communication services, debt collecting, and false advertising. Whether a large pharmaceutical company has misrepresented its product on television or you have relentlessly been harassed by spam messages in violation of FCC guidelines, you have a lawyer for a class action lawsuit when you contact Audet & Partners.
Defective Products
Defective and unsafe designs can cause severe personal injury to anyone who uses the finished product. Ensure you receive compensation for your injury with a class action lawsuit lawyer who will relentlessly fight for you.
Some of the class actions we take include incorrect instructions, improper warning labeling, defective designs, and breach of warranty.
Toxic Chemicals
If you were injured due to exposure to a toxic chemical, whether in the workplace or in public, you must seek legal assistance. A specialized lawyer for class action lawsuits can help protect your rights and provide access to justice if a hazardous substance has caused harm. With the right representation, filing an environmental lawsuit is easier than ever.
Defective Pharmaceuticals
Bring in an attorney for a class action lawsuit when a pharmaceutical or medical device has injured you. These particular types of class action focus on the harm caused by a prescription, over-the-counter, or manufactured medical device.
Mild or severe injury and emotional distress are just some avenues your class action lawsuit attorney can take to maximize your settlement.
Consumer Fraud
Consumer fraud can arise from any sector. Some of the cases our attorneys for class action lawsuit litigation tackle include investment fraud, where the actions of a brokerage cost investors their hard-earned money.
Our class action lawyers are adept at taking on other consumer fraud cases, including those from the banking sector. If you have been wronged, our class action lawyers are there to secure the maximum settlements for everyone involved in the suit.
The Importance of Class Actions
Class action litigation is a legal process where a large group of people collectively sue a defendant for alleged wrongdoing. It can be used in a wide range of legal matters, from consumer protection to employment discrimination. Here are some of the key benefits of class action litigation.
Strength in Numbers: One of the main advantages of class action litigation is the strength in numbers. By joining forces, plaintiffs can pool their resources, share information, and work together towards a common goal. This can lead to a more effective and efficient legal strategy, as well as increased bargaining power when negotiating a settlement.
Access to Justice: Class action litigation can provide access to justice for those who may not otherwise be able to afford to sue a large corporation or entity. By sharing the costs of litigation, plaintiffs can pursue their claims without having to bear the full financial burden of the case.
Efficiency: Class action litigation can be more efficient than individual lawsuits, as it allows for a large number of claims to be resolved in a single proceeding. This can save time and resources for both the plaintiffs and the defendant.
Accountability: Class action litigation can hold large corporations and entities accountable for their actions. By bringing attention to widespread issues, such as defective products or unlawful employment practices, class actions can encourage companies to change their practices and prevent future harm.
Deterrence: Class action litigation can also serve as a deterrent to future wrongdoing. When companies see the financial and reputational consequences of being sued in a class action, they may be more likely to comply with the law and avoid similar legal issues in the future.
Overall, class action litigation can be a powerful tool for plaintiffs seeking justice and accountability for alleged wrongdoing. By working together, plaintiffs can pursue their claims more effectively, efficiently, and affordably, while holding large corporations and entities accountable for their actions.

CLIENTS COME FIRST
Clients come first at Audet & Partners, LLP. Clients have found that we are easy to work with. We do not believe in voicemail. We believe in getting a live person when you pick up the phone. If you ever need to talk to us at any time regarding your case, simply pick up the phone and give us a call. We are here to help.

AN IMPORTANT DECISION
The decision to hire a lawyer and join a class action lawsuit is an important one. We recommend that you read our firm resume, and explore our website to learn more about us. If you ever have any questions, we are just a phone call away.

CLASS ACTION EXPERIENCE
Our class action attorneys have over 100 years of combined experience in defective product, defective medical device, consumer, class action, anti-trust and pharmaceutical litigation. When you work with a class action lawyer at Audet & Partners, you can be assured of professional and experienced representation. Many of our attorneys have previously worked for some of the largest and oldest class action law firms in the country, and they bring that top notch experience here, for you.

CLASS ACTION LEADERSHIP
As outlined in our firm resume, our attorneys have had significant class action experience in state and federal court and in arbitration and mediation. We have represented clients in dozens of jurisdictions, from Florida to Maine to Alaska to Missouri to California, to name a few. In all of these jurisdictions, we have been recognized for our class action litigation and management skills and in many cases, we are appointed to a leadership position to better serve the needs of our class action clients and the case as whole.

TECHNOLOGY
It's no secret that today's world moves at a fast pace. The legal profession has not escaped this technology race. Modern lawyers, especially those handling large-scale class action litigation, must also be technologists able to use such things as electronic filing, online databases, online legal research, and CRM (client relationship management) software. At Audet & Partners, we embrace this new technology. But we never forget that the reason for all of this technology is so that we can help you better.

NEED MORE INFORMATION?
Call us at any time at 800.965.1461. Or explore our award-winning website to learn more about our firm, our attorneys and the cases we are currently handling.
Featured Class Actions Investigations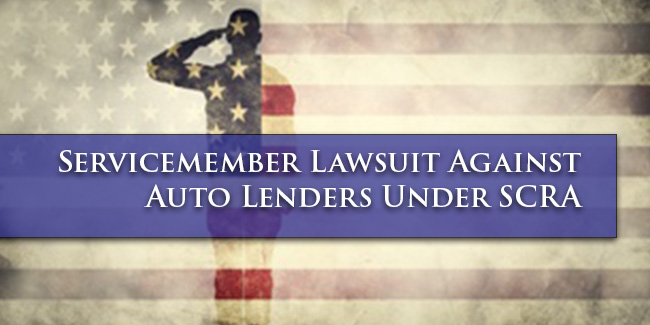 Audet & Partners, LLP is investigating an increasing number of claims by military servicemembers under...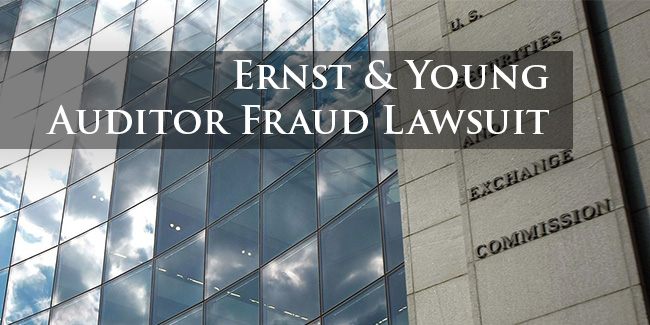 UPDATE: If you have been a client of Ernst and Young over the past several...
Join a class action. Call us: 800.965.1461