Price-Fixing And Antitrust Litigation
Over the years, Audet & Partners, LLP has been appointed to leadership positions in some of the largest class action cases, and has also represented small businesses impacted by illegal actions, such a price fixing and improper allocation agreements.
Our antitrust lawyers are recognized leaders in the courtroom, with the ability to proceed to trial if that is what is required to obtain compensation and justice for our clients. We have litigated antitrust cases throughout the United States, and obtained multimillion dollar recoveries for our clients and class members. Audet & Partners, LLP, as plaintiffs-only law firm, has the advantage over many other firms that represent both plaintiffs and defendants in antitrust cases, and our in-depth understanding of the law and commitment to obtaining positive results is what distinguishes our firm from many others in this field of law.
Some of the issues navigated by our antitrust and anti-competition attorneys include the following:

Price-Fixing: Price-fixing is an agreement among competitors to raise or maintain prices. Price-fixing lawsuits may involve agreements to raise the prices of goods or services, but may also involve agreements between companies to change the terms of warranties, discount programs, shipping fees or financing rates.   Absent direct evidence of collusion, price-fixing lawsuits often involve circumstantial evidence, such as a pattern of unexplained, identical price increases or a change in contract terms without a legitimate business reason for doing so.
Bid-Rigging: Coordination among bidders undermines the fairness of the bidding process and is illegal. Through bid-rigging, competitors conspire to effectively raise prices in situations where purchasers (often federal, state or local governments) attempt to acquire goods or services by soliciting competing bids. One of the most common types of bid-rigging schemes is complementary bidding, where some competitors agree to submit bids that are either too high to be accepted or contain terms that will not be accepted by the buyer. These bids are not intended to win the auction, but rather are designed to give the appearance of competitive bidding to make the winning bid seem fair and reasonable. Bid-rigging arrangements may also involve subcontracting part of the main contract to the losing bidders or forming a joint venture to submit a single bid.
Market Division or Customer Allocation: Market division or customer allocation schemes are agreements by competitors on how to divide markets among themselves. Market division antitrust lawsuits often involve competing firms allocating specific customers, products or territories among themselves.
Monopolization: Antitrust laws are created to prevent businesses from creating monopolies that eliminate market competition for a particular product or service. Monopolization occurs when one company deliberately destroys its rivals to obtain "monopoly power" over a particular good or service. A company has obtained monopoly power if it has the ability to raise prices or reduce supply without fear that a rival can charge lower prices for a substitute good or service. Our antitrust attorneys represent businesses and individuals who have suffered financial harm because of illegal monopolies.
Mergers and Acquisitions: Antitrust law prohibits mergers and acquisitions that substantially decrease competition or create monopolies for certain goods or services. When a merger or acquisition creates a monolithic company that takes over a large share of the market, our antitrust attorneys can challenge the plan by issuing an antitrust lawsuit.
If you or your business has been impacted by antitrust actions or unfair business practices, our firm's attorneys will review your case for free to determine whether you have a viable claim. In some cases, a class action case may have already been filed, but your financial interests may be best served by the filing of your own case against the offending parties.
---
---
Audet & Partners, LLP Representative Antitrust Experience
In re PRK/Lasik, Laser Surgery Overcharges Litigation
Santa Clara County Superior Court, California, Master File No. CV772894
Audet & Partners LLP attorneys William M. Audet and Joseph Russell served as Court-appointed Liaison Counsel in a nationwide class action case alleging antitrust violations again Visx, Inc. and Summit, Inc.
Flat Glass Antitrust Litigation
United States District Court, Western District of Pennsylvania, MDL No. 1200 (and related cases)
Mr. Audet of the firm served as one of five Court-appointed Discovery Committee members and as Plaintiffs' Counsel in a national class action antitrust case pending against the manufacturers of flat glass.
Toys "R" Us Antitrust Litigation
United States District, Northern District of California, No. C-97-3931-TEM
The firm filed a national class action antitrust complaint on behalf of toy consumers.
Los Angeles Milk Antitrust Litigation
Los Angeles County Superior Court, California, No. BC 070661
William M. Audet and other members of the firm, along with other Plaintiffs' Counsel, represents consumers arising out of claims of antitrust violations against Los Angeles supermarkets due to alleged price fixing of milk.
California Indirect Purchaser Auction House Cases
San Francisco County Superior Court, No. 310313
In this case against Christie's, Sotheby's and others, Defendants are charged with conspiring to fix commissions for the sale at auction of art and other items in California.
Pharmaceutical Antitrust Cases
San Francisco County Superior Court, California, Judicial Council Coordination Proceeding, No. 2969
The firm members worked on a case for independent pharmacies pursuing claims against major drug manufacturers for violation of California's price fixing statutes.
In re Vitamin Antitrust Litigation
California, North Carolina, Tennessee and Maine
William M. Audet serves as lead counsel in three states and on the Plaintiffs' Executive Committee in one state (California) in class claims involving alleged price fixing by the manufacturers of vitamin products
In re Methionine Antitrust Litigation
MDL Docket No. 1311
William M. Audet serves as class counsel in a case involving allegations of price fixing in the Methionine industry.
In re Bromine Antitrust Litigation
Docket No. 1310
The firm serves as class counsel in a case involving allegations of antitrust violations in the Bromine industry.
In re Carbon Fiber Antitrust Litigation
C.D. Cal., C 99‑11475 RJK
Manufacturers, sellers, and distributors of carbon fibers were sued by makers of airplanes, spacecraft parts, industrial and sporting equipment for conspiring to maintain an artificially inflated price for their product.  The firm members served as one of Plaintiffs' counsel.
In re: Terazosin Hydrochloride Antitrust Litigation
S.D.Fla. MDL 1317
In this lawsuit Plaintiffs allege a conspiracy to create a monopoly and fix prices of this widely used prescription drug as well as preventing the sale of any generic bioequivalent to Hytrin.  The firm members served as one of Plaintiffs' counsel.
In re Dram Antitrust
MDL 1486, Northern District of California
William M. Audet of the firm serves as class counsel in a class action case to recover money for class members due to antitrust activity in the DRAM industry.
In re Copper Tubings Litigation
United States District Court, District of Tennessee
William M. Audet of the firm was appointed as Co-lead Class Counsel in a case involving an alleged worldwide conspiracy to overcharge customers in the copper tubing industry.
Featured Antitrust Litigation Investigations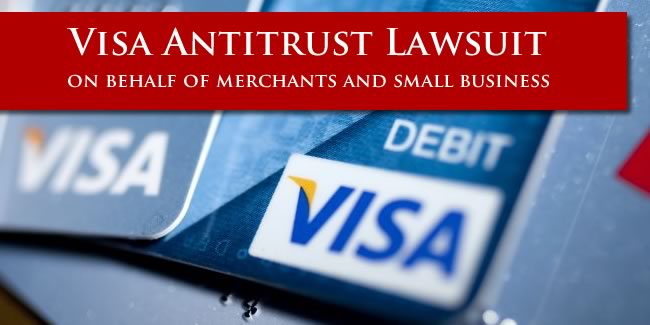 Audet & Partners, LLP is investigating long-standing claims by merchants and business owners alleging antitrust...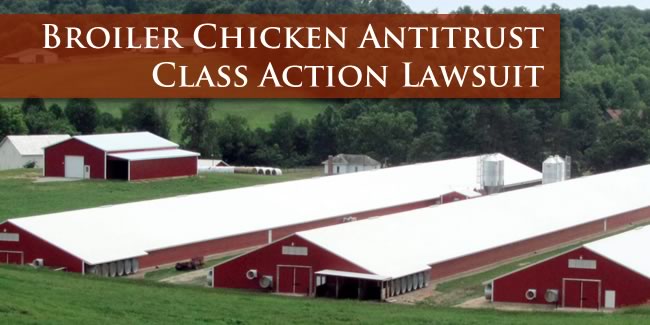 Audet & Partners, LLP is investigating a number of claims as part of a broiler...
Join a class action. Call us: 800.965.1461