Class Action Case Update – May 26, 2023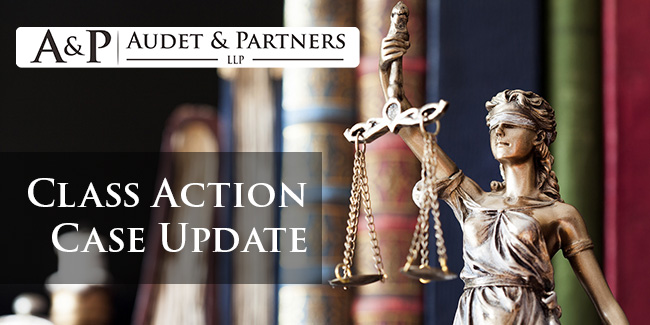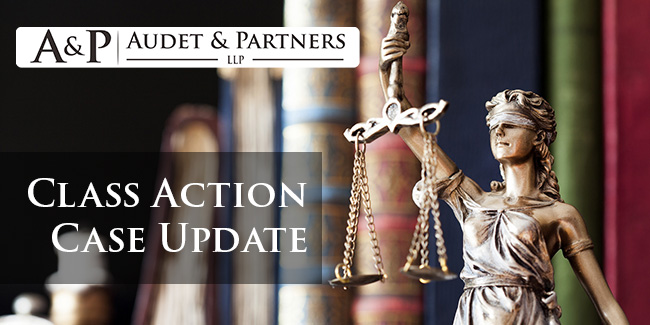 Class Action Law Update – May 26, 2023
Arbitration Agreements Gain Traction in Automotive Industry
Automakers are increasingly employing arbitration agreements in an attempt to stave off putative class action lawsuits. This strategy, however, has met with mixed success.
The principle seems straightforward: plaintiffs can't pursue a class action in court because they've agreed to arbitration. Moreover, because some plaintiffs agreed to arbitration, class certification is problematic as individual issues predominate, chiefly whether each plaintiff has agreed to arbitrate. However, this can become complicated as direct contractual relationships are rarely formed between consumers and automakers. Often, customers purchase or lease vehicles from dealerships, with the underlying sales or lease agreements (which the automaker isn't a signatory to) containing the arbitration provision.
The upshot is a burgeoning and contradictory body of law, as courts grapple with whether automakers can enforce arbitration provisions in contracts they didn't sign. Inconsistencies in rulings between different courts further complicate matters, underscoring the complexity of the issue.
The Federal Arbitration Act validates arbitration agreements as "irrevocable, and enforceable". The U.S. Supreme Court has reinforced the Act, asserting the value of arbitration as a contractual matter and affirming the right of parties to delegate arbitrability questions to an arbitrator. This applies even if courts believe the arbitration agreement's relevance to a particular dispute to be without basis.
However, some courts have balked at sending arbitrability disputes to arbitration when an automaker, a non-signatory, attempts to enforce an arbitration provision. Others have followed the Supreme Court's guidelines, mandating arbitration of arbitrability disputes when the contract explicitly calls for it, or when the doctrine of "equitable estoppel" applies because the plaintiff's claims stem from contracts containing arbitration agreements.
Investor Litigation Over FTX Collapse Proposed for Florida Consolidation
Prominent attorney David Boies of Boies Schiller Flexner LLP, representing plaintiffs, has proposed that the various investor lawsuits arising from the collapse of cryptocurrency exchange FTX be consolidated in the Southern District of Florida. Boies made his case before the Judicial Panel on Multidistrict Litigation, a seven-judge panel led by U.S. District Judge Karen K. Caldwell.
Boies argued that, despite the different categories of defendants involved — FTX insiders, promoters, professional servicers, and financial backers — the litigation would benefit from consolidation. All four groups of defendants are presently located in Florida, making it a suitable location for the litigation, he said. Furthermore, Boies suggested that the diverse groups of defendants could be handled separately under the same Multidistrict Litigation (MDL).
FTX's collapse in 2021 led to investigations by the U.S. Department of Justice and U.S. Securities and Exchange Commission, along with multiple investor lawsuits. Federal prosecutors allege that FTX founder Sam Bankman-Fried and several co-conspirators pillaged FTX from 2019, driving it to bankruptcy to bolster his Alameda Research hedge fund.
In addition to litigation against FTX's leadership, lawsuits have been filed against several high-profile promoters, including Tom Brady, David Ortiz, model Gisele Bündchen, and basketball legend Shaquille O'Neal.
3M's CEO Ordered to Attend Mediation in 3M Earplug Litigation
U.S. District Judge M. Casey Rodgers, presiding over one of the multidistrict litigations against 3M Co., issued an order requiring the attendance of the company's CEO, Michael Roman, at the next mediation session. This directive also applies to all members of the plaintiffs' settlement committee. The parties are negotiating claims by veterans alleging that 3M's combat earplugs caused them hearing damage. The judge emphasized the critical juncture of the talks, stating that "neither one's absence nor a proxy will do."
Judge Rodgers noted the gravity of the situation, asserting that the leader must be in the room given the far-reaching and consequential nature of the case. He said, "Sometimes, the nature and demands of a situation are far-reaching and consequential enough that the leader must be in the room."
3M, a Minnesota-based company, is facing over 200,000 claims related to its Combat Arms Earplugs v2 (CAEv2), sold to the military. Allegedly, the earplugs were defective, leading to health complications such as hearing loss and tinnitus among the users. The Florida Multidistrict Litigation (MDL) was formed in 2019, and a separate MDL was established in Minnesota state court for alleged civilian users of the earplugs.
In July, 3M pushed its subsidiary, Aearo, into Chapter 11 bankruptcy following initial bellwether trials in the Florida MDL, which largely ruled against the company and resulted in nearly $300 million in damages awards.