Whistleblower Lawsuit Against Novartis Joined by Department of Justice
The United States Department of Justice has announced its intent to make itself a party in a qui tam whistleblower lawsuit against the pharmaceutical manufacturer Novartis.*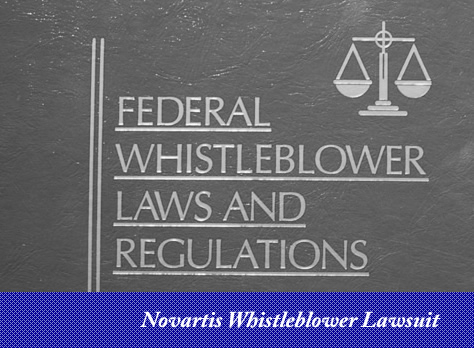 A qui tam lawsuit is filed by a whistleblower acting on behalf of the government against an organization allegedly engaged in fraudulent conduct. In certain cases, rather than allowing a whistleblower to proceed on its behalf, the Department of Justice will intervene in the case itself. Put another way, the government will engage in the litigation directly, as a party to the case.
This newest lawsuit, filed by one of Novartis' former sales representatives, alleges that the company was engaged in fraudulent marketing practices that cost taxpayers hundreds of millions of dollars.* Among other allegedly fraudulent practices, the company paid kickbacks to physicians so that they would prescribe certain medications, all at the expense of the federal government.* Such drugs included Lotrel, Valturna, Starlix, Tekturna, Diovan and Exforge.* This recent lawsuit comes on the heels of Novartis' settlement of similar claims in the amount of $422 million dollars in 2010.*
The San Francisco law firm of Audet & Partners, LLP routinely represents whistleblowers in qui tam litigation. The attorneys and staff at the firm comprise a team of ethical and experienced legal professionals who represent individuals, consumers and small business owners who are aware of wrongdoing and wish to do the right thing. The firm has the expertise and experience to understand the complex underlying factors in whistleblower/qui tam cases.
You may be a whistleblower if you are an employee that has reason to believe your employer has violated a law, rule or regulation and you agree to testify or commence a legal proceeding on the issue, or if you refuse to violate the law.
If you believe you may have a qui tam/whistleblower case against your organization or agency, please contact Audet & Partners, LLP by calling us toll free at 800.965.1461. Alternatively, please complete and submit our confidential inquiry form on the right side of this page.  Please act now, since the law may limit your right to recovery if you delay.
* United States Joins Whistleblower Lawsuit Against Novartis Pharmaceuticals (April 26, 2013), http://www.sfgate.com/business/prweb/article/United-States-Joins-Whistleblower-Lawsuit-Against-4467467.php#ixzz2U0JFbluD